NVIDIA GeForce RTX 4070 Leak Reveals A Much Cheaper Price Than Expected
The hardest part about navigating leaks and rumors is determining how reliable and/or feasible they might be, which entails weighing the source and balancing the information with common sense. It's an inexact science to be sure. We bring this up because a fresh leak pertaining to NVIDIA's upcoming
GeForce RTX 4070
launch suggests that pricing will be much better than previously rumored.
Let's back up a moment. Earlier this month, Moore's Law Is Dead (MLID) stated that NVIDIA intended to launch a GeForce RTX 4070 Founders Edition model with a
$749 MSRP
. He claimed the information came from sources that haven't been wrong before, and that NVIDIA communicated its intended pricing in writing to its add-in board partners.
He also stated that NVIDIA was pressuring its hardware partners to not inflate pricing by more than 10 percent for custom models. These are cards that sport fancier cooling solutions and, in some cases, factory overclocks.
That meant the GeForce RTX 4070 would land at retail at around $749 at the lowest end and potentially north of $820 for some custom models. Meanwhile, the
GeForce RTX 4070 Ti
carries a $799 MSRP.
Fortunately, it now appears as though the previous rumor was either wrong or NVIDIA wisely decided to rethink its pricing strategy (MLID did caveat that the latter was a possibility). According to the folks at Videocardz, NVIDIA confirmed in some kind of press briefing that the GeForce RTX 4070 will start at $599.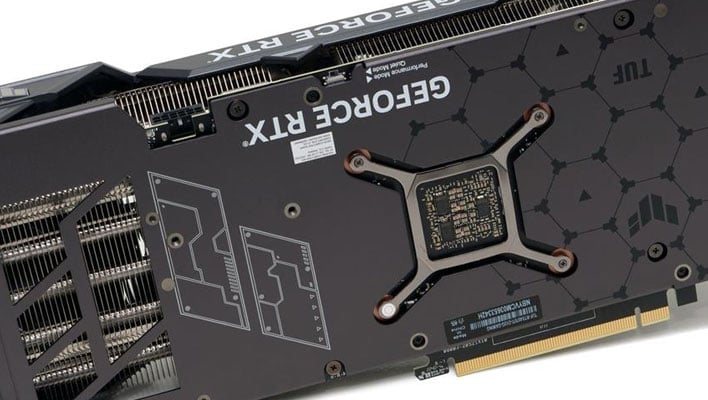 That's still more than a PlayStation 5 or Xbox Series X (to put into perspective), but it's also $200 cheaper than the GeForce RTX 4070 Ti. As far as performance goes, it's expected to feature 5,888 CUDA cores just like the previous generation
GeForce RTX 3070
, but with the benefit of NVIDIA's Ampere GPU architecture.
Leaked specs also suggest faster clocks than its predecessor (1,920MHz base and 2,475MHz boost clocks, versus 1,500MHz and 1,725MHz) and more memory (12GB GDDR6X versus 8GB GDDR6), albeit linked to a narrower bus (192-bit versus 256-bit). Even with the narrower bus, however, the faster memory will yield more memory bandwidth—504GB/s versus 448GB/s.
If the
latest price leak
is accurate, then here's how the GeForce RTX 40 series will stack up...
GeForce RTX 4090 (16,384 CUDA cores, 24GB GDDR6X, 384-bit): $1,599 MSRP
GeForce RTX 4080 (9,728 CUDA cores, 16GB GDDR6X, 256-bit): $1,199 MSRP
GeForce RTX 4070 Ti (7,680 CUDA cores, 12GB GDDR6X, 192-bit): $799 MSRP
GeForce RTX 4070 (5,888 CUDA cores, 12GB GDDR6X, 192-bit): $599 MSRP
That makes more sense to us than releasing the GeForce RTX 4070 at $749. It also gives AIB partners more wiggle room to charge extra for additional bells and whistles, without encroaching on GeForce RTX 4070 Ti territory. As always when it comes to these things, though, we'll have to wait and see—NVIDIA is unofficially expected to introduce the GeForce RTX 4070 on April 13th.