NVIDIA CEO Drops Biggest Hint Yet That Intel Might Manufacture Its Next-Gen GPUs
You might recall that
back in March of last year
, NVIDIA CEO Jensen Huang remarked that "[Intel] is interested in [NVIDIA] using its foundries, and we're very interested in exploring it." Then, almost exactly a year later this past March, Huang made remarks that
some outlets took to mean
that NVIDIA would definitely be working with Intel on processor fabrication, although we didn't exactly see it that way.
Well, it turns out that Intel and NVIDIA might become best friends after all. In a Q&A event with press at Computex 2023, Huang made a rather specific statement about Intel's
upcoming fabrication processes
. According to
Tom's Hardware
, after several questions about NVIDIA's reliance on TSMC, Huang pointed out that the company has already been manufacturing with Samsung, and is open to working with Intel, too.
"You know that we also manufacture with Samsung, and we're open to manufacturing with Intel. Pat has said in the past that we're evaluating the process, and we recently received the test chip results of their next-generation process, and the results look good."

Huang didn't clarify if the test chip in question was an NVIDIA design or one of Intel's own test packages, but Intel CEO Pat Gelsinger has been very bullish on the prospects of the blue team's advanced 20A and 18A process nodes. Those will come after its Intel 3 process node, which is
due to start volume production
of final products in the second half of this year.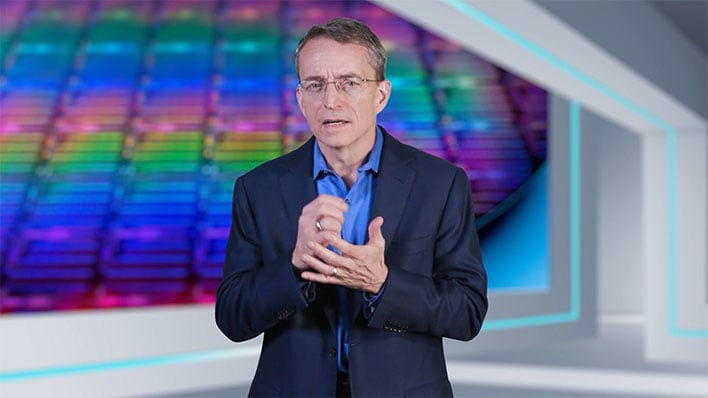 While this statement isn't a confirmation that NVIDIA will be making use of Intel Foundry Services, Gelsinger
announced back in January
that Intel had lined up "a leading cloud, edge, and datacenter solutions provider" as a customer for the Intel 3 process. That's curious, because Intel had previously stated that its first IFS customers would buy chips from its 20A and Intel 16 (22nm) nodes.
Any possible partnership between Intel and NVIDIA would be a curious one indeed, for all sorts of reasons. Intel and NVIDIA
famously clashed
in the late 2000s and early 2010s over licensing for the company's nForce motherboard chipsets, and the two companies compete in multiple markets. Historically, NVIDIA's focus has been on GPUs while Intel has focused on CPUs, but both tech titans are encroaching on each other's territory with new products this year.