Microsoft Ridiculously Awesome Xbox Onesie Returns Just In Time For Christmas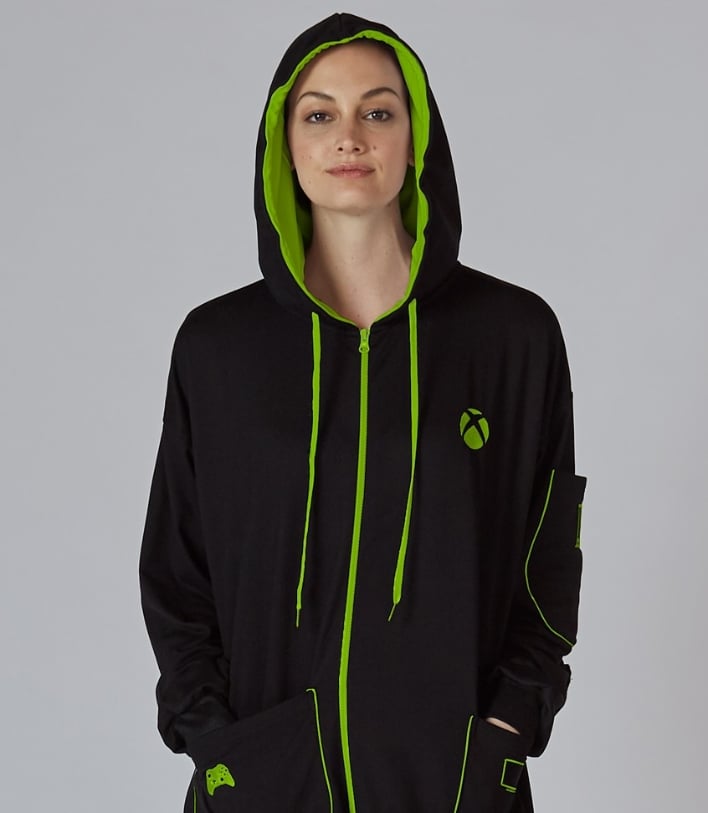 "Guess who's back? Back again?" The real Slim Shady may not be making an appearance at your home this holiday season, but new versions of the "Xbox Onesie" are available.
Microsoft
has just released its "Xbox Hooded Union Suit", the perfect outfit for binge gaming sessions.
Larry Hyrb, the Director of Programming for
Xbox Live
, tweeted that the
Xbox
Hooded Union Suit or "Xbox Onesie" would be available in limited quantities on December 5
th
. The Xbox Onesie is black and green and includes deep pockets that can fit an Xbox controller. There is also an arm pouch so that your smartphone is accessible while you play or lounge around your house. The sleeves can also easily be rolled up so that you can rock your onesie no matter the season or temperature.
The original Xbox Onesie
was released in 2016
and was touted as the "perfect loungewear attire for true entertainment fans." The onesies were black and white to match the color scheme of the
Xbox One S
console. Originally, most people believed the onesies were a badly-timed April Fool's joke. However, the onesies were truly sold in limited quantities in Australia. They were even customized with the buyer's Gamertag.
ICYMI: It's baaaaaaaack https://t.co/WCaV90BiD0

— Larry Hryb (@majornelson) December 5, 2019
The new onesie will be available worldwide today at the online
Xbox Gear Store
. At the moment, the onesie has yet to appear on the website. Byrd, aka "Major Nelson", promises that he will send out a tweet once the onesies are available.
The response from the public has so far been overwhelmingly positive. Many Xbox fans were disappointed that the original run of onesies were available in such limited quantities and markets. Many people responded to Byrd's tweets with "I need it!" and "Take my money!"
Microsoft also recently announced a variety of new games and projects at their
X019 show in November
. The show featured upcoming games like Obsidian's survival game
Grounded
and Rare's
Everwild
. They also provided updates on Microsoft's game streaming service
Project xCloud
. At the moment, there are over 50 games to test in the preview. It is currently unclear when the service will be publicly available.