Motorola's Sleek Razr Folding Smartphone Gets A New February Shipping Date
Everything old is new again, even in the ever-evolving tech world. Motorola has resurrected its popular Razr phone to take on the foldable device market. The Motorola Razr will be available for pre-order in the United States on January 26th.

The Motorola Razr was originally supposed to be available for pre-order on December 26th and ship in January. Unfortunately, Motorola had to push back the release date due to "unparalleled excitement and interest from consumers." The company noted that demand was higher than it had originally anticipated and that it needed to adjust the availability timeline. American consumers will be able to pre-order the Razr on January 26th through through Verizon, Walmart and Motorola. The devices will ship out on February 6th and be available in stores as well. It will ring in at $1,499 USD without a contract. Verizon will also offer a payment plan for $62.49/month for 24 months.

The updated Motorola Razr bears many physical similarities to its predecessors, but it is definitely a step up from the devices we toted around in the mid-2000s. The device features a mid-range Qualcomm Snapdragon 710 SoC, 6GB of RAM, and 128GB of internal storage. Motorola states that they did not incorporate hardware like the Snapdragon 855 because they were concerned about the size and overheating. The device also include a 6MP camera with dual LED flash and 2510 mAh non-removable battery.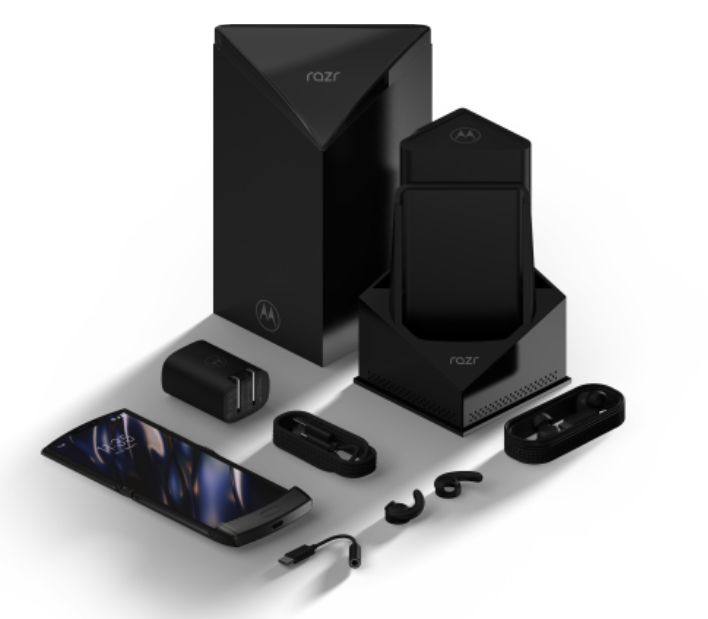 Consumers are most likely intrigued by the device's foldable design and displays. The Razr has a 6.2-inch 2142x876 folding display and a 2.7-inch 800x600 "Quick Display". The Quick Display is visible when the Razr is folded and allows users to interact with notifications and Google Assistant without having to open the device. It includes a zero-gap hinge so that there are no strange creases when the device is unfolded.

The original Motorola Razr was released in 2004 and marketed as a "fashion" phone. Its slim design caught on and Motorola also lowered the price to make it more desirable to consumers. Motorola sold 50 million units worldwide by 2006.

The new Motorola Razr is more than just a blast from the past. Companies are increasingly investing in the production of foldable devices. Samsung will soon release its second generation Galaxy Fold, while Huawei Mate Xs is on the horizon. Foldable devices have not been particularly popular with consumers, but the Motorola Razr may provide just enough nostalgia to make consumers more interested in these kinds of devices.