Microsoft's Chromium Edge Now Available For Windows And macOS: Download It Now
While Microsoft has closed one door (
Windows 7
), it has opened another one with respect to web browsers (Microsoft Edge). As promised, Microsoft has made available the public/stable release of its Chromium-based Edge web browser.
Microsoft first made its intentions known that it would switch to Chromium back in December 2018, thus leaving behind the EdgeHTML engine. That move drew swift backlash from Mozilla -- the makers of Firefox -- but Microsoft continued development over the past year. After a steady stream of developer and public betas, the all-new Edge browser is ready for action.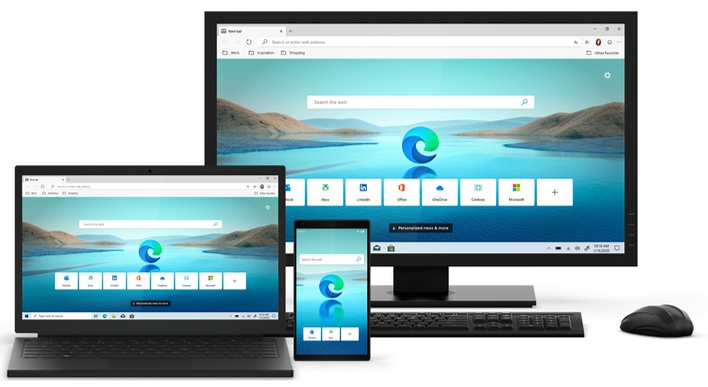 Due to the fact that Edge is based on Chromium -- the same engine that powers the world's most popular web browser, Chrome -- the website compatibility issues that were inherent with Edge (EdgeHTML) and Internet Explorer before it are a thing of the past. For those that still need Internet Explorer compatibility, there's a built-in IE Mode for legacy purposes.
If you are running Windows 10, Chromium Edge will soon be showing up in Windows Update. Once installed, it will completely replace the older EdgeHTML version of the browser. In addition to Windows 10, the new version of Edge is available for Windows 8.x and Windows 7. Yes, you heard that correctly. Even though Microsoft is no longer supporting Windows 7, it is still providing those users with the option to download the latest version of Edge.
For those running macOS, you're getting some lovin' too, as Microsoft Edge is simultaneously available for Apple's family of Macs. You can download Microsoft Edge for Windows or macOS by clicking the following link. You can also check out all of the new features in the browser here.