MediaTek Unleashes 7nm Dimensity 1000 SoC With Integrated 5G For Flagship Phones
Yesterday, we revealed that
Intel and MediaTek are working together
to bring standalone MediaTek 5G modems to PCs starting in early 2021. Today, MediaTek is following up on that news with the official announcement of the Dimensity 1000 SoC for mobile devices, which includes an integrated 5G modem.
The Dimensity 1000 is an all-new design with an octa-core configuration. In this case, MediaTek is using four high-performance Cortex-A77 cores (@ 2.6GHz) and four Cortex A55 efficiency cores (@ 2GHz). According to MediaTek, the CPU can be paired with up to 16GB of LPDDR4x memory, and there is apparently no support for the faster and more efficient LPDDR5 spec.
The CPU is backed by a Mali-G77 (MP9) GPU, which will be a bit down on outright performance compared to the Mali-G77 (MP11) used in the Samsung Exynos 990. The maximum display resolution supported is 2520x1080, and MediaTek claims that its hardware is capable of driving a Full HD+ display at up to 120Hz, while 2K+ displays max out at 90Hz.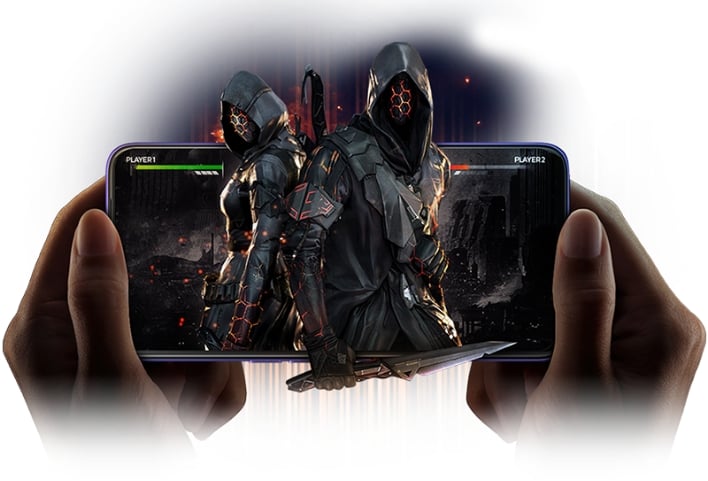 Also along for the ride is what MediaTek calls its APU 3.0, which is an all-new design that spreads artificial intelligence operations across a total of six cores. There are two big cores, three smaller cores, and one "tiny" core that give the OS the ability to choose the optimum solution depending on resources needed. The APU 3.0 delivers 4.5 TFLOPs of compute performance and is 2.5x more powerful than its predecessor (APU 2.0).
MediaTek says that APU 3.0 leverages the Android Neural Networks API and can provide AI acceleration for camera, digital assistant and menial operating system tasks as needed. As for the ISP, the Dimensity 1000 can support up to a single 80MP main camera or up to a 32MP + 16MP main cameras.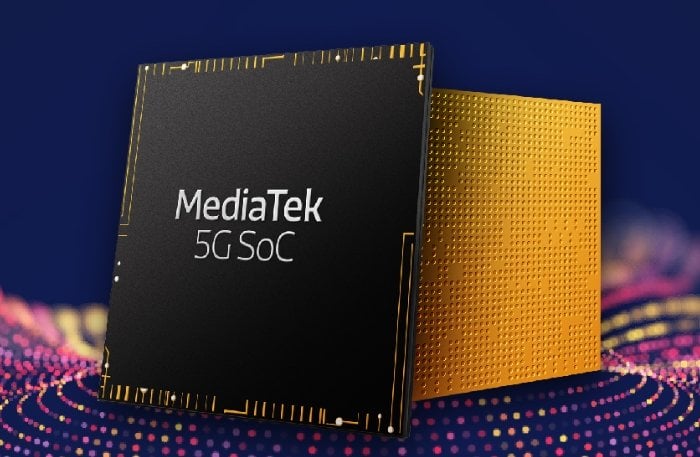 On the subject of connectivity, you'll find support for Wi-Fi 6 (802.11ax) along with Bluetooth 5.1. In addition, MediaTek has included integrated 5G connectivity with the SoC – something that even Apple can't claim at this time. This time around, MediaTek claims to have the world's fastest sub-6GHz 5G modem offering peak download speeds of up to 4.7Gbps. It is also the first to support 5G dual-SIM dual standby (DSDS).
"We chose the name Dimensity to highlight how our 5G solutions are driving new waves of innovation and experiences, much like the fabled fifth dimension," said MediaTek President Joe Chen. "Our first announced chip, MediaTek Dimensity 1000, gives consumers a significantly faster, more intelligent and all-around incredible mobile experience."
According to MediaTek, the Dimensity 1000 will starting shipping in consumer products during the first quarter of 2020.