Intel And MediaTek Partner To Deliver 5G Modems For Future Windows PCs
There is no question that the
5G
revolution is coming, and if analysts are correct, the
switchover from 4G to 5G
might happen faster than the 3G to 4G transition. Intel is well aware of this inevitability and is looking to ensure that PCs are at the forefront of this next-generation cellular-wireless standard.
Today, Intel announced that it is partnering with MediaTek to develop and certify 5G modem solutions for next-generation PCs. Intel will provide the specifications that it requires for certification, and MediaTek will provide the resulting hardware to Intel's OEM partners. Intel will in turn develop platform software/hardware and drivers for the hardware, which will use a M.2 module form-factor.
Intel has to go this route -- via a partnership with MediaTek -- because its efforts to develop 5G modems stalled, putting it far behind rivals like Qualcomm, Samsung, and Huawei. Intel as a result sold its modem division to Apple, which is developing its own 5G modem for future iPhones as it looks to bring more chip development in-house.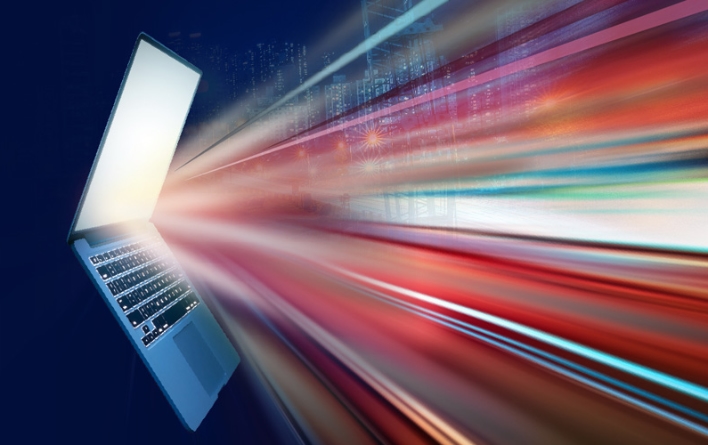 MediaTek doesn't have the same clout as big chip names like Qualcomm and Samsung, so a mashup with Intel would definitely be good business for the Taiwanese fabless semiconductor company.
"5G is poised to unleash a new level of computing and connectivity that will transform the way we interact with the world," said Gregory Bryant, Executive VP and GM for Intel's Client Computing Group. "This partnership with MediaTek brings together industry leaders with deep engineering, system integration and connectivity expertise to deliver 5G experiences on the next generation of the world's best PCs."
"Our 5G modem for PCs, developed in partnership with Intel, is integral to making 5G accessible and available across home and mobile platforms," added MediaTek President Joe Chen. "5G will usher in the next era of PC experiences, and working with Intel, an industry leader in computing, highlights MediaTek's expertise in designing 5G technology for global markets."
According to Intel, the first systems to use the MediaTek 5G modems will be Hewlett-Packard and Dell, and they will arrive in early 2021.