Lexar Leaps Into High-Speed SSD Territory With NM800 Pro Rocking 7,500MB/s Reads
Lexar is not a newcomer to the
land of SSDs
, though its offerings have never stolen the limelight from players like Samsung, Kingston, Western Digital, and others. All the same, it's making a noticeable splash in the storage pool with its new Professional NM800 Pro series. Behind the redundant nomenclature is, on paper, one of the fastest PCI Express 4.0 models on the market.
We have not tested these SSDs and therefore can't speak to the actual performance. However, these drives are rated to deliver sequential read speeds of up to 7,500MB/s and sequential writes of up to 6,500MB/s. The former comes close to saturating the theoretical limit of the PCIe 4.0 x4 bus, which is a little shy of 8GB/s. And in practical terms, you won't find many SSDs offering a higher rated sequential read speed before venturing into
PCIe 5.0 territory.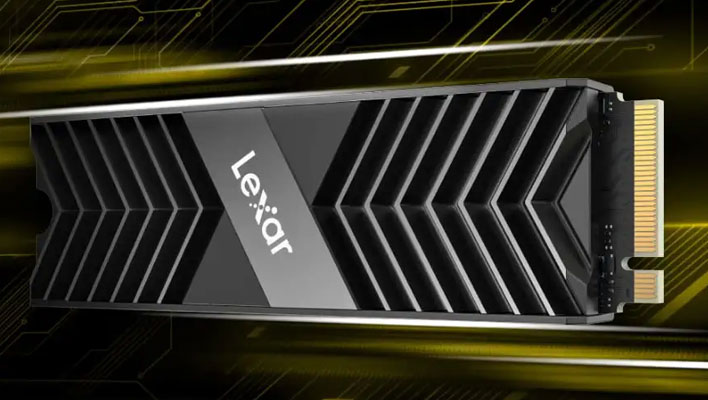 Lexar is offering the Professional NM800 Pro line with an optional heatsink attached. Interestingly, the rated performance is the same whether or not you opt for the heatsink, though the speeds do vary by capacity. Here's how it breaks down...

2TB Lexar Professional NM800 Pro: 7,500MB/s reads, 6,500MB/s writes
1TB Lexar Professional NM800 Pro: 7,500MB/s reads, 6,300MB/s writes
512GB Lexar Professional NM800 Pro: 7,450MB/s reads, 3,500MB/s writes
These SSDs utilize triple-level cell (TLC) NAND flash memory chips, though it's not clear where they're sourced. Additionally, while not specified, poking around the web reveals Lexar may have opted for Innogrit's Rainer IG5236 controller. That's the same controller employed in
Adata's XPG Gammix S70
that we reviewed last year.
As for pricing, these drives are available now on Amazon...
Those are not typos—at the time of this writing, Amazon is selling the 2TB and 1TB models with heatsink at cheaper price points than the variants without a heatsink. We expect that to change at some point, but for the time being, you can score either of those for less than Lexar's MSRPs.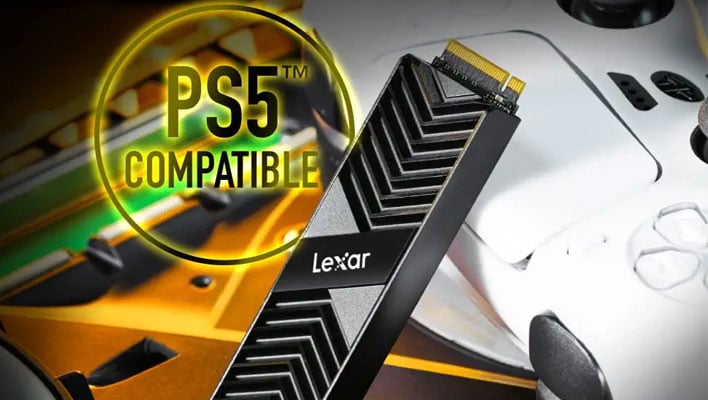 It's also worth noting that Lexar says these are all compatible with the PlayStation 5. If you plan on going that route, check out our guide on
how to upgrade your PS5
with a fast SSD.