Google Pixel 8 Might Adopt An iPhone-Like Support Strategy For OS Updates
Beginning with the Pixel 8, Google is reportedly going to out-do Samsung for major OS updates, thus extending the lifespan of its Tensor-powered phones. It has been a long time coming and could finally bring it on par with Apple's end-of-life (EOL) support policy.
Presently, Google's software update policy dictates that Tensor-based phones from the
2021 Pixel 6
to the current
Pixel Fold
are eligible for three OS updates and five years-worth of security patches. Samsung has out-Googled Google at the update game with its Galaxy phones. The Korean company follows a four-year OS and five-year security update cycle. Samsung's new policy started with the S21, S22, and Flip3/Fold3 last year.
According to a
report by 9to5Google
, Mountain View wants to reclaim that bragging right, and at least match Apple's 5-year OS update record, by changing its OS update policy, starting with the Pixel 8 series. We think possessing full control and oversight over development of the custom-built Tensor SoC that powers its latest Pixel devices has given Google greater confidence in granting extended software support.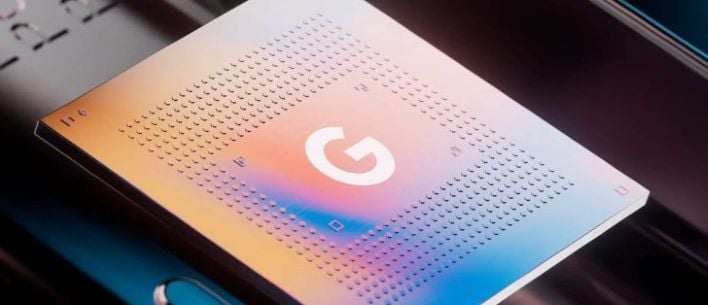 While Google could now match Apple's OS-update duration of five years, it still pales in comparison to iOS security updates, where even the iPhone 6S and 7 are still receiving them—that's nearly eight years later!
Of course, it's still too early to say if and how Google will try to get out of Apple's shadow, but with subsequent Tensor SoCs moving away from being semi-custom Samsung Exynos chipsets to fully-custom Taiwan Semiconductor Manufacturing Co. (TSMC) versions, it's possible that we might even see longer EOL support, including extended security patches.
The Pixel 8 and 8 Pro are expected to drop around October 2023, with Tensor G3 delivering improved CPU and GPU performance, a
rumored ultrasonic fingerprint sensor
, and significant upgrades to the camera package (especially the Pro model).