NVIDIA GeForce NOW Goes Live With PC Game Streaming Anywhere At Prices That Undercut Stadia
NVIDIA's
GeForce NOW
game streaming service is now available for all, meaning that it is no longer relegated to a select few that were accepted in waves as part of the early beta program. With this announcement, anyone can now join in with the service that allows you to bring the power of PC gaming to just about any modern computing platform including Macs, Smart TVs, the
SHIELD TV
, and Android phones.
For those that may have not followed the development of GeForce NOW over the past four and a half years, it allows you to stream games at Full HD resolution at 60+ fps -- even on relatively "underpowered" devices like low-end PCs and smartphones. The primary limiting factor here will be your connection speed to the internet, which will affect latency and streaming quality.
This is possible because all of the necessary gaming hardware is on NVIDIA's end. So, you'll have the power of NVIDIA's state-of-the art, server-grade hardware without needing to worry about upgrading to the latest GeForce or Radeon graphics card to get the best performance -- that is if you're content with the Full HD (1080p) streaming resolution.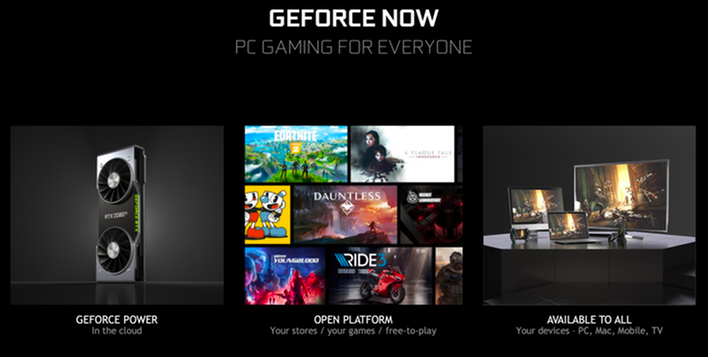 GeForce NOW operates a little differently from services like Google Stadia, in that it allows you to stream games you already own rather than solely offering up a revolving library of game content. That way you can always play whatever you want, whenever you want, and not have to worry about a popular game being removed from the service due to licensing issues.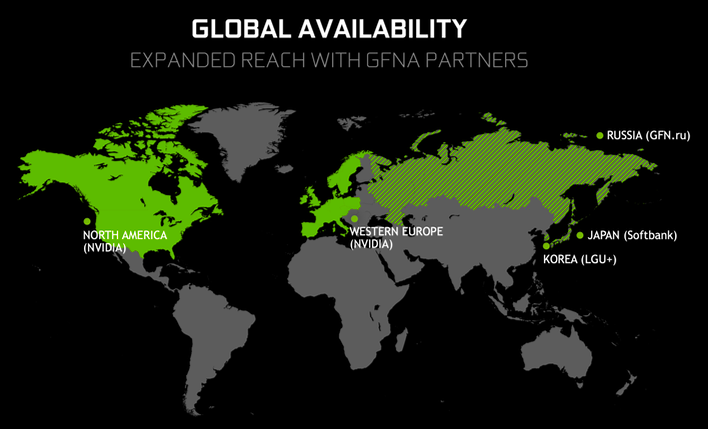 The service also offers a library of 30+ games that are free-to-play at any time. In addition, there are "hundreds" of games that NVIDIA offers that are available for instant play from the service (if you already own them), and they're automatically patched in the cloud.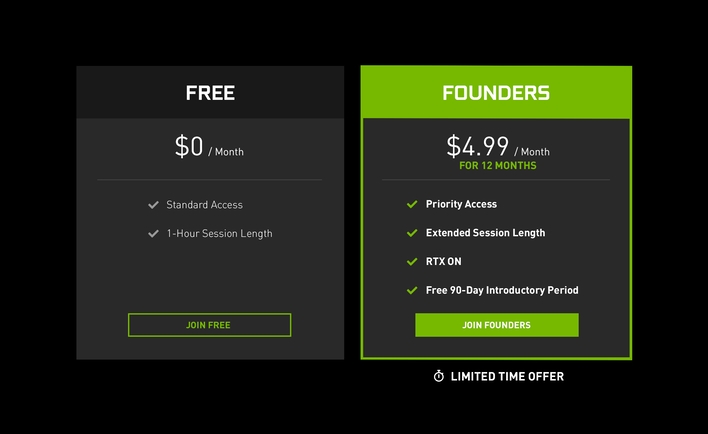 GeForce NOW works across multiple digital storefronts as well, meaning that you can stream game purchases that you've made from Steam or the Epic Games Store (among others). "With GeForce NOW, you can keep playing the games you already own and continue building libraries from the same stores you already use every day," writes NVIDIA. "That's what it means to be an open platform. If you buy it, you own it. If you already own it, play it. Your purchases are always yours."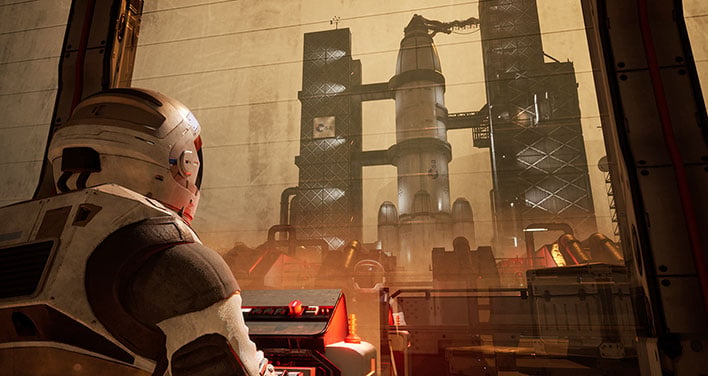 NVIDIA says that it's ready to push GeForce NOW out to the masses today after gaining enough data from more than 300,000 beta testers that streamed a cumulative 70 million hours of gameplay. And using that feedback, NVIDIA is launching the public version of GeForce NOW in two tiers. There will be a free tier that with standard access that allows you 1-hour gaming sessions before you'll have to wait in the queue again.
However, there's a Founders tier that gives you priority access to joining GeForce NOW serves along with an "extended session length" -- although NVIDIA doesn't elaborate on how long that is. You'll also gain access to GeForce RTX ray tracing support while game streaming in supported titles. The Founders tier will cost $4.99 through the rest of 2020, and NVIDIA is even giving you the first 90 days for free. Starting in 2021, the price will rise to an undisclosed amount.