Hands-On: Dell's XPS 13 2020 Edition Featuring Four-Sided InfinityEdge Display And Ice Lake CPUs
Yesterday morning, we first brought you word of
Dell's latest XPS 13 ultraportable
, which has been completely redesigned for 2020. Dell has hit it out of the park this time around with a device that is smaller, thinner, and lighter while at the same time packing in a slightly larger 13.4-inch 16:10 display.
Needless to say, we were eager to get our hands on the new laptop, and we've got video footage of the XPS 13 in its full glory embedded below:
It's one thing to see the XPS 13 in renders, but the real-life footage gives you a good idea at how tiny the bezels are with the "Four-Sided" InfinityEdge display. Even with the extremely tiny bezels all around, Dell was still able to fit a Windows Hello camera above the display. And speaking of biometric authentication, there's also a fingerprint reader incorporated into the keyboard deck.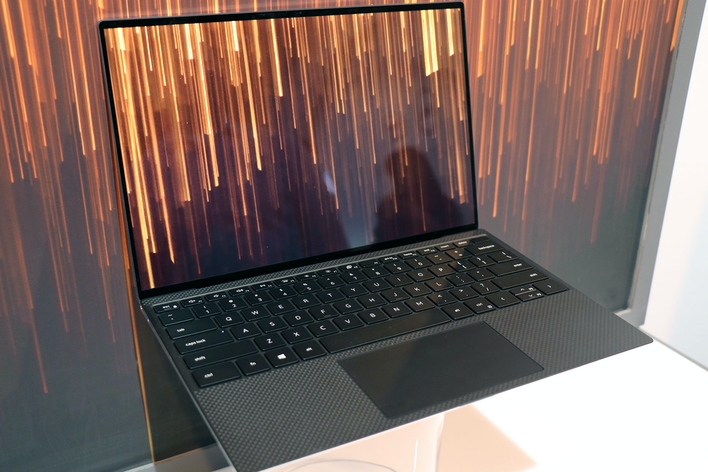 As before, there are a number of materials to choose from for the XPS 13's design including CNC machined aluminum, carbon fiber and woven glass fiber. That results in a device that is just 2.64 pounds for base systems, and was highly portable in our brief hands-on time with the laptops.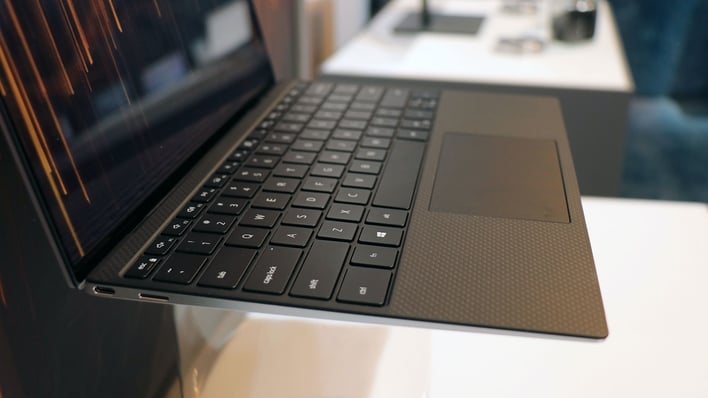 The XPS 13 family is powered by Intel's 10th generation, 10nm Ice Lake processors (up to a Core i7) and can be outfitted with up to 32GB of LPDDR4x memory and up to a 2TB PCIe NVMe SSD. Display option include touch/non-touch FHD+ and touch 4K+ panels, while the usual assortment of Wi-Fi 6, Bluetooth 5.0, and Thunderbolt 3 connectivity is standard equipment.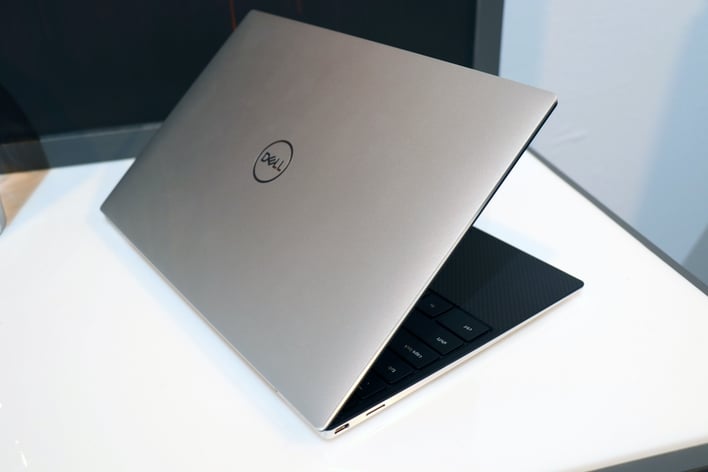 Dell is also quoting up to 19 hours of battery life with the FHD+ display option. Choosing the 4K+ option will dig into those runtimes, but Dell didn't quote runtimes in that configuration.
Dell says that the XPS 13 is shipping next week with a price tag starting at $999.