Call Of Duty Snowfight Mode, New Wintry Map, And More Round Out Holiday Season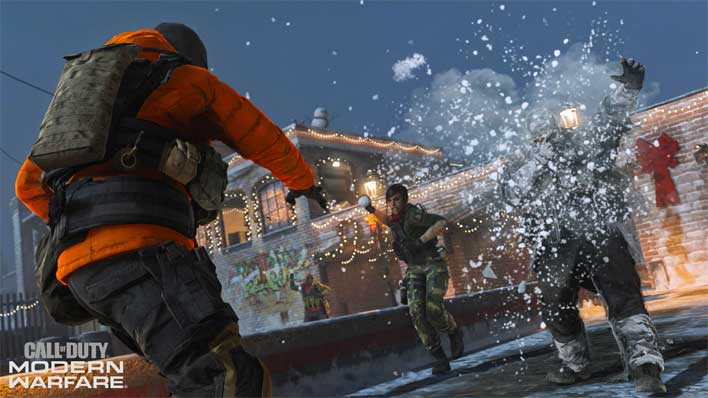 Call of Duty: Modern Warfare is celebrating the holidays with a cool new limited-time mode that is running through December 31 at 10 AM PT. The new limited-time Gunfight mode is called Snowfight and has players fighting it out with snowballs as their only weapons. The special mode is available on the Holiday-themed map Winter Docks.
The game also has added Drop Zone with objective play that rewards players more than standard game modes for playing the objective. The only way that players can earn Killstreaks in this mode is by continually holding the drop zone to have a Care Package delivered to their location.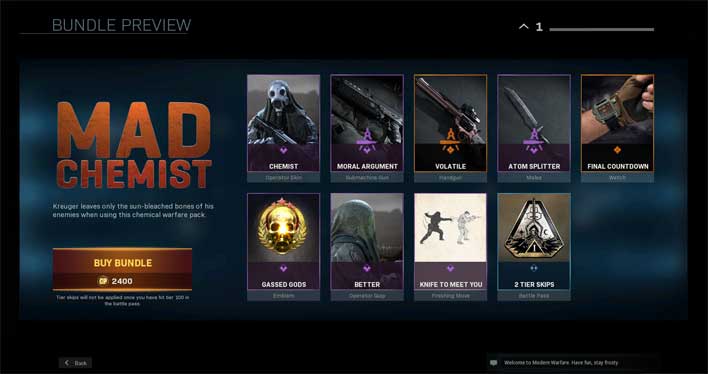 Last week, the game received the Nikto Operator Bundle, and this week a new featured bundle is coming to the store called "Mad Chemist." The pack ups Krueger's menacing look with a gas mask and several other weapons and items in the bundle. The bundle features the Final Countdown watch, two tier skips, the Moral Argument weapon blueprint, a Legendary handgun weapon blueprint called Volatile, and more.
The game notes that players who haven't picked up the Battle Pass or the Battle Pass Bundle can take a look at their progression after the boost from the three days of Double Tier earn rate. Activision says that players may have all of the Call of Duty Points needed to be unlocked in the Battle Pass.
Getting the Battle Pass or Battle Pass Bundle will instantly unlock a host of items and Operator challenges. Players who complete the stream will earn 1300 CP. There were several updates made to the game in the 12/18 update, which can be seen here. A few days ago, the game's coming Battle Royal map was discovered using a glitch.