Blizzard Boss Says Gamers Have No Patience And Want New Content Every Hour
Blizzard President Mike Ybarra says that gamers lack patience and have unrealistic expections when it comes to new content. However, while Ybarra says he is unsure how things will change for the company following Microsoft's acquisition, he is confident that it is the start of a "new era' for Blizzard.
In a new interview, Ybarra commented that
Blizzard
knows players want new content "literally almost every single day." He remarked that while Blizzard wants to deliver more content to players, it must do it in a financially responsible manner. He explained, "They want new stuff every day, every hour. We're trying to react that way while holding the Blizzard quality bar high."
While Blizzard being a
part of Microsoft
might be new, Ybarra is no stranger to the tech giant. He worked for Microsoft for 22 years before moving to Blizzard in 2019 as Executive Vice President and GM of Platform and Technology. A year later, Ybarra was promoted to President of Blizzard Entertainment following a scandal surrounding allegations of sexual harassment at the company.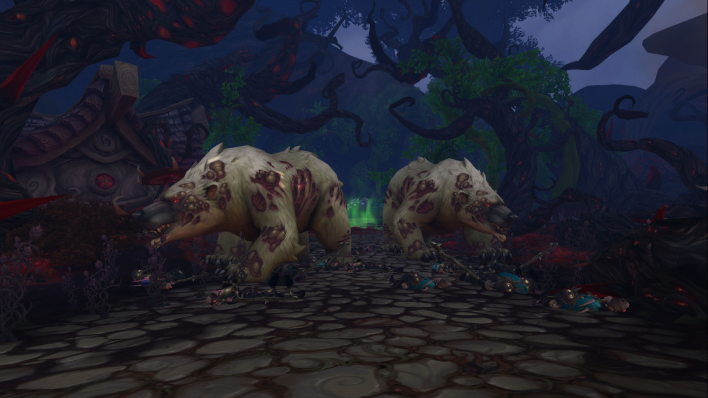 Regarding the Microsoft acquisition, Ybarra said things are "pretty much business as usual." He noted that Phil Spencer and his team visited Blizzard recently, but that visit was "more about just meeting people," and Spencer did not want to talk business. This line of thinking seems to coincide with what Spencer has commented recently, saying players need not expect any Activision Blizzard games on Xbox Game Pass
until 2024
.
In the interview, Ybarra noted that the team at Blizzard struggles with the idea of releasing a standalone game without live components. When pushed on the idea of Blizzard releasing a standalone game, Ybarra remarked, "We're not afraid to create new IPs. We're not afraid to turn models upside down." He said he was open to all ideas his teams bring to him, whether it be "for a four-hour experience or a 400-hour experience."
For anyone who was hoping Ybarra would give a teaser about
StarCraft
, he stopped short of sharing anything new. He simply remarked, "
StarCraft
is something that we love. We hear feedback from players about it. But we're not talking about anything just yet."
One thing gamers should expect from Blizzard is more mobile games. The company recently launched
Warcraft Rumble
, while
Diablo Immortal
has earned more than $500 million in its first year. During
Ybarra's interview
, he remarked, "Mobile is a hyper-growth area for us. I would love our IPs everywhere."