Baldur's Gate 3 Launch: Cross-Saves, DLSS, Steam Deck Support And All You Need To Know
If you read that headline and thought, "didn't
Baldur's Gate 3
come out like three years ago
?", you're thinking of the Early Access version of the title. Like most games in Early Access,
Baldur's Gate 3
was extremely incomplete on its original launch into EA in 2020. Tomorrow marks the actual release date for the final, complete version game—or at least, the "1.0" version, anyway, before any DLC or further updates.
For folks unfamiliar with the name "
Baldur's Gate
", it was primarily a duology of classic computer role-playing games based on the
Dungeons & Dragons
license and set in the
Forgotten Realms
campaign setting. We say "primarily" because there was also a series of console-focused
hack & slash titles
under the "
Dark Alliance
" name, but besides the presence of full controller support, tomorrow's release has a lot more in common with the classic PC games from 1998.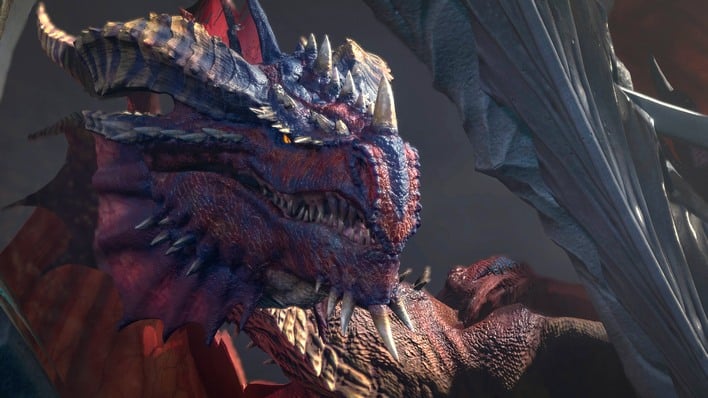 The original
Baldur's Gate
titles were mega-hits, enormously popular and incredibly influential. These are mostly-turn-based role-playing-games that are played from an isometric viewpoint. Even if you haven't played the old games, if you're a role-playing gamer, it's likely that you've played games inspired by them including
Torment: Tides of Numenera
,
Tyranny
, the recently-popular
Pathfinder: Wrath of the Righteous
,
Star Wars: Knights of the Old Republic
, and even
Dragon Age
.
Despite the arguably-retro gameplay,
Baldur's Gate 3
is quite decidedly a modern game. The
system requirements are pretty high
; we covered them before, so we won't go over them in full detail again here. Suffice to say that you're going to want six CPU cores and at least a
GeForce RTX 2060 SUPER
or
Radeon RX 5700 XT
—a reasonably-modern 8GB GPU—to get good performance with high settings. Developer Larian recommends an RTX 4080 for 4K play, and the game absolutely requires 150 GB of space on a solid-state drive—HDD gamers need not apply.
Don't fret too much if you do have an older Turing or Ampere GPU, though.
Baldur's Gate 3
supports NVIDIA's DLSS for upscaling. Of course, DLSS 3 Frame Generation is supported too, so folks with RTX 4000-series GPUs can enjoy silky-smooth performance while dungeon-delving. Red team faithfuls, don't despair too much; the original FidelityFX Super Resolution is available, and Larian says that
FSR 2.2 support is on the way
as well, although it won't be ready at launch.
Also, despite the heady requirements, the game apparently works just fine on
Valve's Steam Deck handheld
. Larian has a post up preparing for the launch; it explains a few of the game's systems and technical details, and it notes that Steam Deck support is a go. Don't expect an excellent frame rate or a current-generation visual experience from the Steam Deck's little Aerith APU, but it's playable, and the game has full controller support. The developer says that it expects to be Steam Deck Verified for the launch.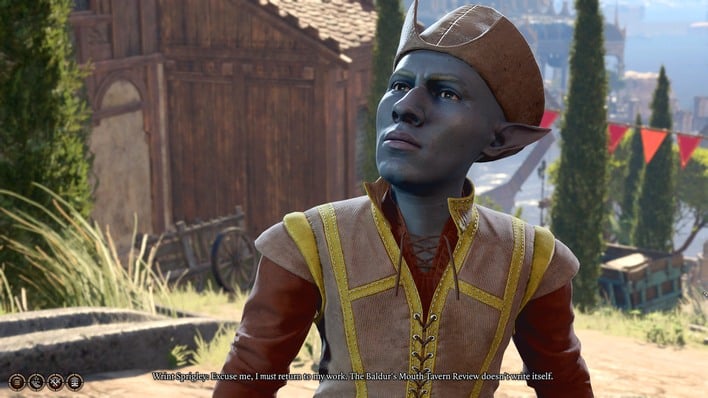 Baldur's Gate 3
is also coming to the PlayStation 5, although that launch will be next month, on September 6th. If you like the game so much you'll buy it twice—or if perhaps you started in Early Access on your puny PC and would like to keep your progress while moving to the potent PS5 hardware,
rejoice
too bad! Larian says that while its new RPG is "cross-save compatible" at launch, early access saves won't carry over to the final game. (Thanks to reader Sy for the correction!)
Relative to other CRPGs—including all the ones we mentioned at the beginning of this post—it looks like Baldur's Gate 3 will trend a little closer to the classic Neverwinter Nights than something like Knights of the Old Republic. That is to say that it seems to be very heavy on player agency, which is awesome. There's an extremely diverse set of races and classes to play, and you can even fully respec your party members to make their builds suit your fancy.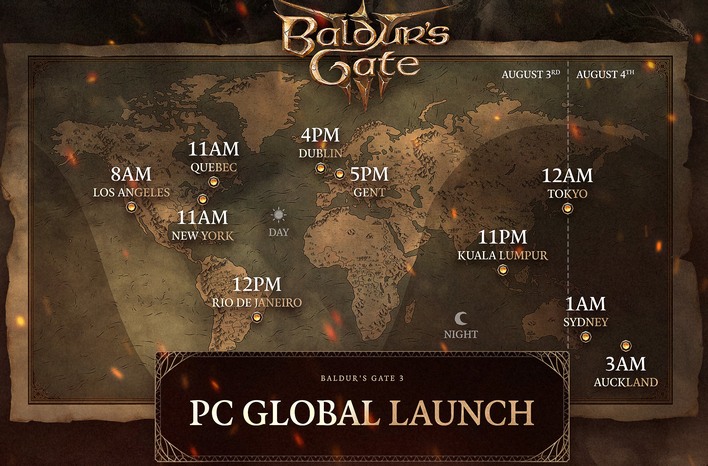 If you're a casual role-playing gamer—if you played
Skyrim
once and thought it was kinda neat—
Baldur's Gate 3
might be a little daunting at first. On the other hand, if you're already busting out the Excel spreadsheets and have your excuse to miss work prepared, well, we probably don't need to tell you that
Baldur's Gate 3
is
available on Steam right now for $60 USD
.