ASUS Unleashes New ROG Strix Gaming Desktops, AMD Ryzen 4000-Powered TUF Gaming Laptops
ASUS has unveiled some new laptops and desktop computers that are aimed directly at the gamers out there that are looking for an upgrade. The first are new gaming notebooks that slot into the TUF Gaming family including the 15-inch TUF Gaming A15 and F15 along with the 17-inch TUF Gaming A17 and F17. All of the machines are designed to deliver high-performance and dependability.
The notebooks use the latest AMD Ryzen 7 4000 Series Mobile processors or 10th gen Intel processors. They can be fitted with NVIDIA Turing-based GPUs and offer display options with up to 144Hz refresh rates. The TUF Gaming A15 and A17 are the AMD Ryzen versions of the notebooks that pair the Ryzen 7 4000 series mobile processor with DDR4-3200 RAM. Later this year, the F15 and F17 will land that use the 10th Gen Intel Core chips.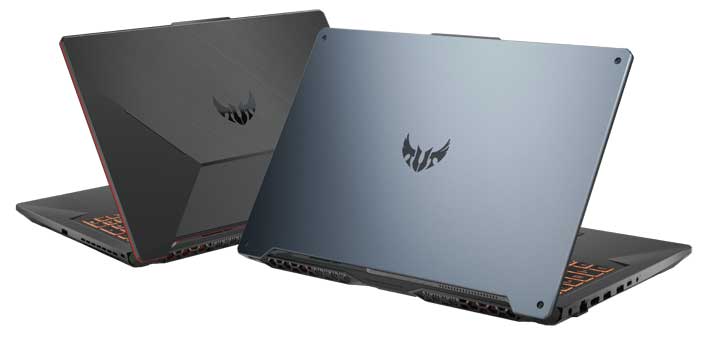 Both versions will have up to an NVIDIA GeForce RTX 2060 GPU. The 15-inch version of the machine has up to 144Hz refresh rates, while the 17-inch version offers 120Hz rates. The notebooks also have a self-cleaning cooling system that directs debris into anti-dust channels to prevent build up on fan blades. Up to 32GB of RAM is supported and up to 1TB NVMe SSDs. The A15 and A17 will ship in Q1 2020 with pricing unannounced at this time. The F15 and F17 will ship later this year.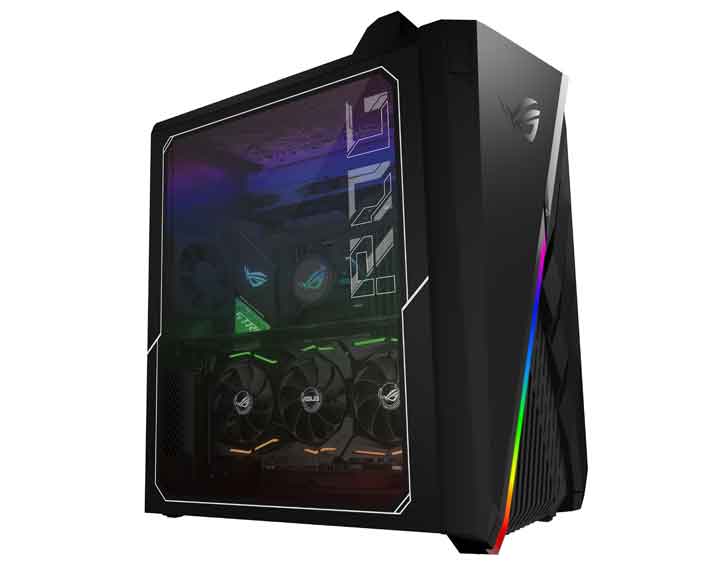 The new gaming desktops include the Strix GA35 and the GT35. The machines can be fitted with up to a ROG Strix GeForce RTX 2080 Ti GPU, which has a massive 2.7-slot heatsink with three Axial-tech fans. The GA35 offers 3rd generation Ryzen processors up to the Ryzen 9 3950X. The GT35 will use 10th generation Intel Core processors. Buyers can get up to 64GB of DDR4-3200 RAM and up to 1TB NVMe SSDs. Storage can be added later with dual M.2 slots on the motherboard.
The Strix GA15 and GT15 come with up to a GeForce RTX 2070 Super video card. The GA15 will use 3rd Gen Ryzen CPUs with the GT15 using 10th gen Intel Core processors. The GA35 and GA15 are shipping in Q1 with pricing unannounced. The GT35 and GT15 will ship later in 2020.
ASUS has unveiled new notebooks and Chromebooks at CES 2020.