Apple Allegedly Designing Next-Gen Satellites That Could Beam Data Directly To iPhones
As we approach the new decade, it feels as if every major tech company is working on their own satellites. Everyone from
SpaceX
to
Amazon
is interested in broadband satellites. It was recently revealed that
Apple
has also thrown its hat into the ring. Apple has been secretly working on its own
satellites
over the last few years.
According to a
Bloomberg
article, Apple has been hiring hardware and software engineers for the satellite project over the last few months. There are currently about a dozen engineers working on the satellites. The team is led by aerospace engineers Michael Trela and John Fenwick, who worked for the company Skybox Imaging until 2015. Apple hopes to finish the satellites within the next five years.
It is currently unclear how the satellites will be used. Some have argued that the satellites will transfer data directly to smartphones. Others insist that the satellites are intended to improve location tracking. It is also unclear whether Apple intends to create their own satellite constellation like
Starlink
or if they plan to exploit existing satellites.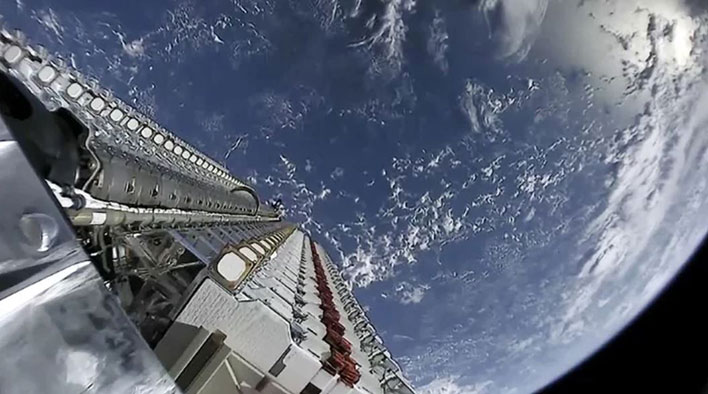 SpaceX Starlink satellite launch, Image via
SpaceX
There is also concern that the project may never gain legs, especially since other company's satellite projects have not yet proven to be lucrative. However, Apple CEO
Tim Cook
has reportedly stated that the satellite project is a priority. Apple has also increased their overall research budget to $16 billion USD in 2019.
If Apple chooses to launch its own satellites, it will find that the orbital zones are already quite crowded with competing satellites. SpaceX recently promised to offer broadband service
in the United States by mid-2020
. The
FCC
has already approved 12,000 satellites and the hope is that there will be roughly 24 satellite launches by the end of 2020. SpaceX has also asked the International Telecommunication Union to approve an additional 30,000 satellites. The first Starlink satellites were
launched this past May
.
Amazon's Project Kuiper team is also currently working on a constellation of satellites. Their plan is to launched over 3,000 satellites that will offer broadband service. Their team has greatly expanded over the last year. They are even building a new headquarters and research and development facility for the project.