Grab A $299 AMD Ryzen 7 3800X And More Zen 2 CPU Discounts With These Blockbuster Deals
Gamers and enthusiasts who have been waiting for deals before upgrading an existing PC or building a new machine, this may be the time. There are some big discounts on AMD Ryzen 3000 Zen 2 processors going at Micro Center right now, and some of the CPUs are up to $100 off. There are deals on all manner of Ryzen parts, but we will focus on the mainstream parts that enthusiasts are likely to be most interested in.
The first part is the Ryzen 5 3600 6-core, 12-thread CPU. That part is typically $199.99 and is currently on sale for $149.99. This processor is offered in-store only and limited to one per household.
The next processor is the Ryzen 7 3700X 3.6GHz 8 core processor packaged with a Wraith Prism cooler. It's on sale for $50 off the standard $329.99 price tag.
One of the biggest discounts that Micro Center is offering comes on the AMD Ryzen 7 3800X 8 core processor on sale for $299.99, including a Wraith Prism cooler.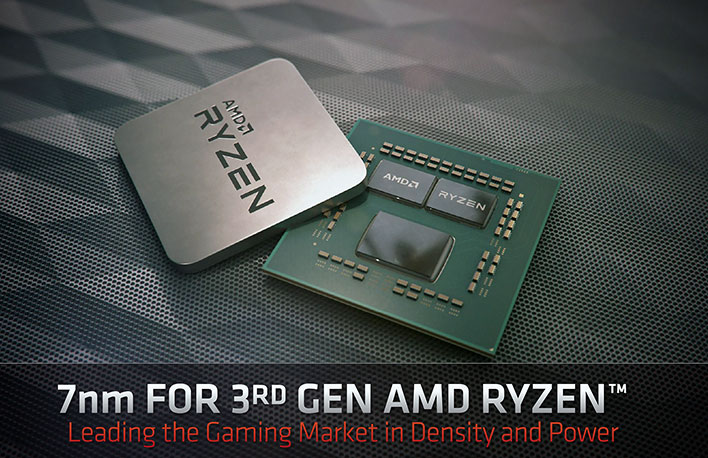 The AMD
Ryzen 9 3900X
3.8GHz 12-core/16-24-thread processor normally sells for $499.99 and is on sale for $449.99. Buyers can save an additional $20 when it is bundled with a compatible motherboard.
The last of the deals is on the AMD Ryzen 9 3950X 16 core processor. This processor has no cooler, and buyers can save another $20 if it's bundled with a compatible, eligible mainboard.
All these processors are in-store only and are limited to one unit per household. Deals on desktop-class processors aren't the only good deals we've seen on AMD hardware recently. Last week we talked about a Motile laptop with a Ryzen processor inside that was on sale for a low $200.