AMD Ryzen 8000 Granite Ridge CPUs Rumored For Up To 16 Zen 5 Cores And 170W TDP
A leaked document has reportedly revealed key specifications for AMD's upcoming Ryzen 8000 desktop CPU lineup, codenamed Granite Ridge. The most noteworthy specs include a core count range between six and 16 cores for the entire CPU lineup, the use of AMD's Zen 5 CPU architecture, and the use of TSMC's N3E or N3P manufacturing nodes. The leaked document seems to have come from one of AMD partners, so these specs could be very true. Nonetheless, take this data with a grain of salt, since it is just a rumor and AMD's plans could change at any time.
AMD's core count strategy makes it clear that it does not see a need to increase core counts in the desktop market at this time, even after three generations of mainstream Ryzen CPUs that topped out at 16 cores. Instead, AMD is going to rely on enhancements in the Zen 5 CPU architecture and TSMC's more efficient manufacturing nodes to increase the IPC and frequencies of each Zen 5 core as much as possible, as it has done with previous generations. It also debunks any suspicions that AMD will introduce a hybrid core architecture with Granite Ridge, similar to rumors regarding
Strix Point
.
Conversely, the leaked document does show us a minimum core count configuration for Ryzen 8000, which is new, and that number is reported to be six cores. This would mark the first time we've seen a minimum core count of six, confirming that AMD will either delete the Ryzen 3 tier completely or upgrade Ryzen 3 chips to a minimum six-core configuration of some kind. Inevitably the latter would also imply that AMD's future Athlon CPUs — as a whole — will be getting a core count upgrade from two to four CPU cores as well.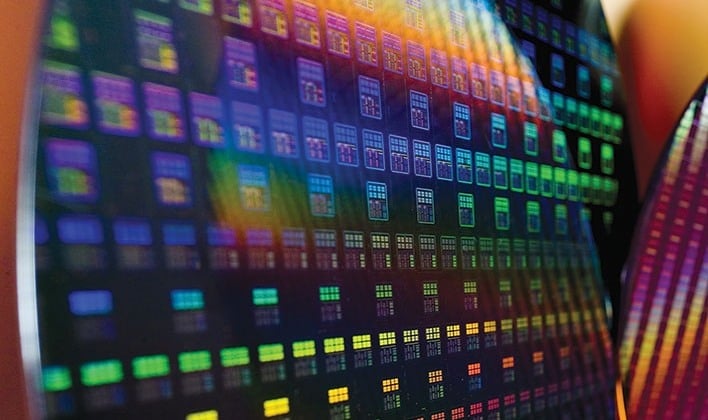 The use of
TSMC's 3N nodes
. N3P or N3E, should result in significant power, frequency, and efficiency improvements. N3 is said to offer a 25-30% power consumption improvement over TSMC's 5nm node (which is used in Ryzen 7000), and 10-15% greater transistor performance. N3P and N3E will tweak these values somewhat, adding performance or cost savings to AMD's Ryzen CPUs depending on which node AMD chooses to use. The advantage of TSMC's 3N technology means that we can expect an improvement in performance, power consumption, or both for Ryzen 8000—in addition to the improvements AMD's Zen 5 CPU architecture will bring to the table.
The rest of the leaked specifications include a maximum L3 cache capacity of 64MB, a maximum L2 cache capacity of 16MB, and 65 to 170W TDPs. The Ryzen 8000 series will
reportedly launch
in the second half of 2024.