AMD Reveals When It Will Launch New Enthusiast-Class RDNA 3 Radeon RX 7000 GPUs
AMD shared some exciting news about the expansion of the Radeon RX 7000 series of consumer graphics cards yesterday evening. During a call with investors, AMD CEO Dr. Lisa Su said that the company plans to release new "enthusiast-class Radeon 7000" GPUs in Q3 this year. No specific model names were mentioned, but the market segment Su refers to could really only be plugged by the Radeon RX 7800 and RX 7700 series graphics cards. To be clear with our expectations, this isn't likely to be more
RX 7900 variants
, as AMD officially categorizes those products as "ultra-enthusiast" choices.
We have been living with graphics cards featuring the
RDNA 3 architecture
since late 2022. AMD seems to have book-ended the series with the Radeon RX 7900 XTX at the top, and the relatively recent RX 7600 for the mass market 1080p crowd. However, we really feel it is about time that AMD finally showed its cards, so to speak. We don't want more high-end or entry level parts, it is time for the enthusiast class cards –the sweet spot choices for resolutions like 1440p in the most demanding modern titles.
With reference to this gaping hole in the RDNA 3 Radeon lineup,
Su told investors
, "We are on track to further expand our RDNA 3 GPU offerings with the launch of new enthusiast-class Radeon 7000 series cards in the third quarter."
We are currently well into Q3, so obviously the touted new consumer RDNA 3 graphics card releases are rather imminent. At this near stage, there should be no schedule slippage, so tech-watchers should comfortably expect some tasty new RDNA 3 offerings before the end of September. Stay tuned for reviews.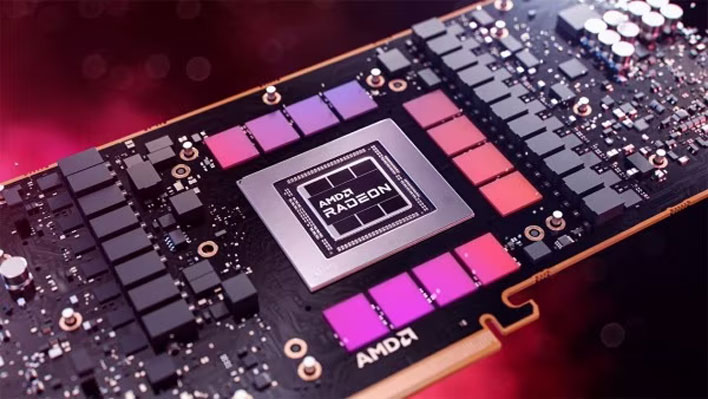 What do we know about any upcoming AMD Radeon RX 7800 or RX 7700 series graphics cards? AMD appears to have been quite successful in keeping a lid on details so far, but as the actual release date nears we will likely see more leaks. In the meantime, you can check through our report from June, which includes purported details of an
ASRock Radeon RX 7800 XT with 16GB
VRAM.
More recently, we reported on an established Chinese PC tech review site sharing a purported
release date
. BenchLife wrote that "AMD and its AIB partners are also preparing two Navi 32 chip graphics cards such as Radeon RX 7800 XT and Radeon RX 7700 XT, which are expected to be available in early September." We relayed some GPU CU, VRAM, Watts, and pricing expectations in that article. If you want to learn more and delve into some early performance indicators, check out the link above.