Amazon's Ring Wireless Cameras Finally Get End-To-End Encryption But There's A Caveat
After introducing video end-to-end encryption (E2EE) for a subset of its wired doorbell and camera devices over a year ago, Ring has announced that it is now extending this capability to its wireless devices. While the company doesn't specify in its announcement which of its battery-powered devices will support E2EE, nor has Ring updated its support documentation with this information, The Verge reports that E2EE capability is coming to all of Ring's currently sold battery-powered devices. Assuming this information is true, the only Ring device that won't support E2EE is the company's cheapest doorbell, the Ring Video Doorbell Wired.
Ring made headlines earlier this year when the vice president of public policy for Amazon,
Ring's parent company
, revealed that Ring has shared video footage from its customers' devices with the police without asking customers or receiving a warrant from the authorities. In
our coverage
of that news, we wrote that Ring users could avoid having their footage shown to the police by enabling E2EE. Ring encrypts customers' recordings stored in the cloud by default, but the home security company retains the keys to decrypt this data. However, Ring's optional E2EE feature offers a way for Ring users to restrict access to their footage. When E2EE is enabled, only devices explicitly specified by the user can access video and audio recording, preventing Ring, law enforcement, or any other third parties from viewing user footage.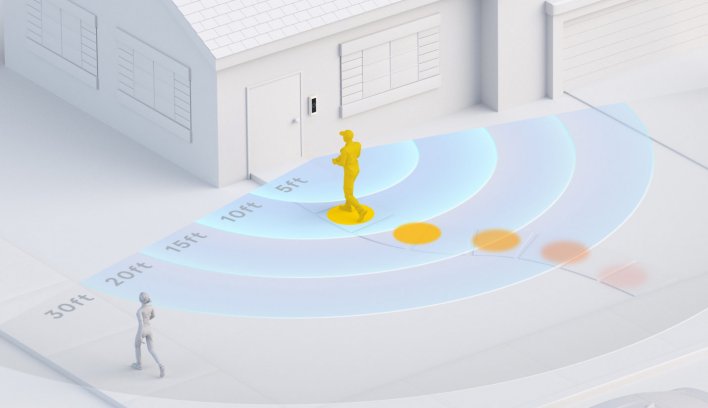 Unfortunately, at the time we recommended Ring users enable E2EE, this feature wasn't available for users of its battery-powered devices. Ring now seems to be removing that limitation, rolling out E2EE capability to
all but one
of its devices. That said, Ring users should be aware that E2EE will still not be enabled by default. Those who want to take advantage of the privacy protection afforded by E2EE will have to go into their Ring devices' settings and manually enable the feature.
Ring users should also know that enabling E2EE disables a number of other Ring features. E2EE prevents users from viewing action snapshots in notifications, as well as video previews in the Ring app's Event Timeline view. Users also aren't able to view Ring footage on Echo Show devices or in third-party apps. Sharing Ring footage outside the app is disabled as well. Besides these access limitations, E2EE disables Alexa Greetings, Quick Replies, and Bird's Eye View, which uses 3D Motion Detection to display the paths taken by those approaching Ring doorbells. Fortunately, none of these restrictions prevent Ring devices from fulfilling their primary function of recording security footage.