Acer's Atomic Bomb Black Friday Deal Nukes $2,000 Off Predator Triton 700 Notebook
Mobile gamers who want to get a new gaming laptop need to be on the lookout at Acer.com. Acer is teasing a massive Black Friday discount on one of its high-end gaming notebooks: the Predator Triton 700. The laptop has a massive discount at $2,000 off the normal retail price.
Acer is playing coy with the exact timing of the sale. As of this writing, the Predator Triton 700 Gaming Laptop is listed at its normal retail price of $2,999.99, Acer says to keep checking back for the sale to start. When the deal goes live, the notebook will sell for $999.99. For the money, the notebook crams in a lot of impressive hardware.
The notebook has an Intel Core i7-7700HQ quad-core processor running at up to 2.80 GHz. The CPU is matched up with 32GB of DDR4 SDRAM and a 512GB SSD. Graphics are via an NVIDIA GeForce GTX 1080 with 8GB of dedicated memory. The OS is Windows 10 Home, and the notebook has dual onboard speakers that support Dolby Audio.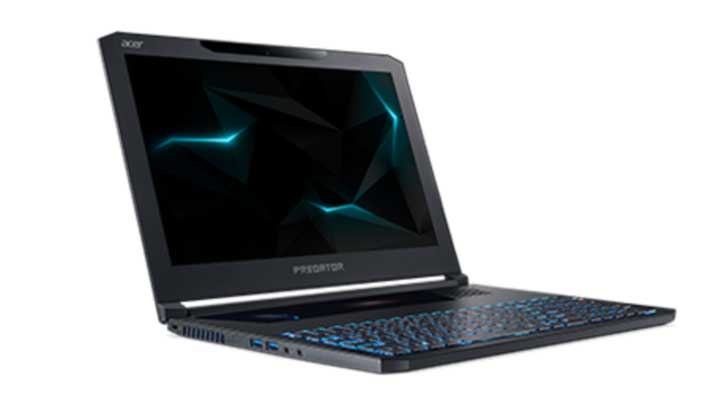 Other features include an integrated HD webcam, WiFi, and Bluetooth 4.1. Acer fitted the notebook with HDMI output and DisplayPort output. Connectivity options include a single USB 2.0 port, three USB 3.0 ports, and a Thunderbolt 3 port. Power comes for a 3-cell battery that has up to five hours of runtime, and the keyboard is backlit. The gaming notebook is not a lightweight 5.29 pounds.
In other Black Friday news, Amazon has some excellent deals going. It has a bunch of tech deals that were announced earlier this week. Gamers can get the Sega Genesis Mini Console on a $30 discount making it $49.99. The retro console has a bunch of cool games, two-controllers, and more, making it a good deal for the money.