Microsoft Offers 3 Months Of Xbox Game Pass On PC For Just $1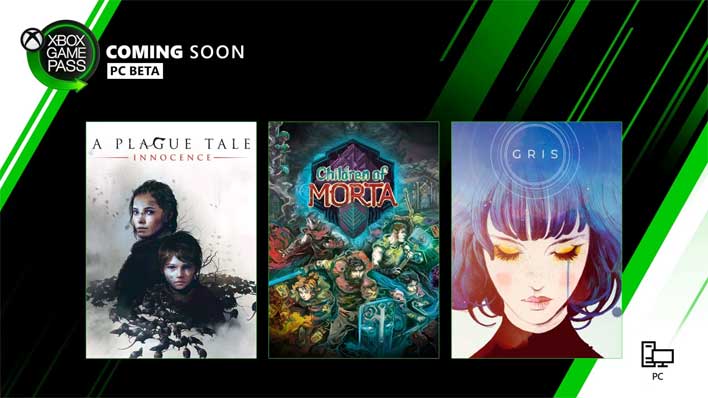 Microsoft is teasing a new deal for PC gamers who have yet to try Xbox Game Pass for PC. Microsoft is offering the first three months of Game Pass for PC for just $1. The software giant says that's the best deal yet for the game streaming service and allows players to get unlimited access to over 100 high-quality PC games.
Microsoft does say that the deal is a limited time offer, and there is no indication of how long the $1 deal will be available for PC gamers. Along with announcing the special deal, Microsoft has also announced the new games that are coming in the next few weeks.
The games include "Children of Morta," "Gris," and "A Plague Tale: Innocence." "Children of Morta" is a story-driven action RPG about a family of heroes called the Bergons. The player gets to lead the family into a fight against forthcoming Corruption. Microsoft says the game offers a "unique mix" of action-adventure, RPG, and hack and slash. Players get to develop individual characters and the family overall.
"Gris" is described as a "serene and evocative experience" that has no danger, frustration, or death. The game offers a meticulously designed world with "delicate art" and detailed animation with an original score. Gameplay has light puzzles, platforming sequences, and optional skill-based challenges that are revealed as the story unfolds.
"A Plague Tale: Innocence" follows the tale of a young girl called Amicia and her little brother Hugo through the darkest hours of history. The two are hunted by Inquisition soldiers and surrounded by swarms of rats. The game sees players struggling to survive against the odds and the brutal and unforgiving game world.
Those are the three games coming soon to the Xbox Game Pass. Microsoft is reminding players on the PC that they can install the mobile app that allows them to install games to the PC from anywhere remotely. Recently, Microsoft added GTA V to the Xbox Game Pass, but sadly it's not available for PC gamers. You can sign up for your $1 trial right here.