Windows 7 Support Ends Soon, Here's A Refresher On Upgrading To Windows 10 For Free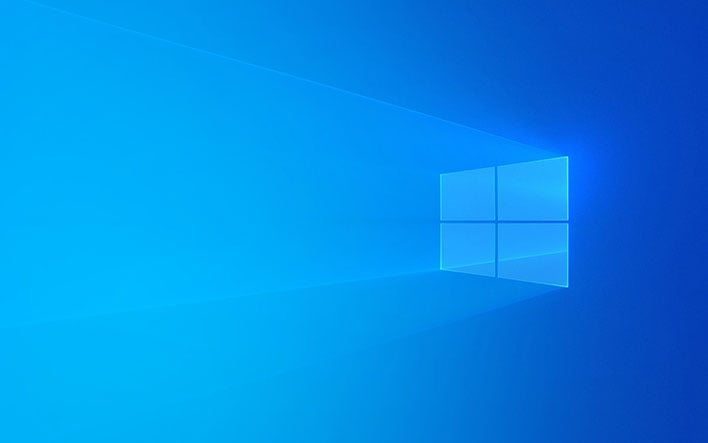 In case you have managed to ignore and forget the
full-screen nag screens
in Windows 7, support for your operating system will soon end, with Microsoft looking to herd the masses over to
Windows 10
. The last day is January 14, 2020. After that, Windows 7 goes into retirement, though fortunately it seems Microsoft is still permitting free upgrades to Windows 10.
Before we get to that, let's talk about the support status of Windows 7. In just a couple of weeks,
Windows 7 sails off into the sunset
, in a manner of speaking. Well, sort of. It's not as though Windows 7 will suddenly fail to boot or otherwise cease to function once support ends. However, Microsoft will not offer technical support or push out monthly security patches.
I suspect major zero-day threats will still see the occasional emergency patch, as Microsoft has been known to even
patch Windows XP once in a blue moon
. In addition, Microsoft confirmed it will still push out
definition updates to MSE
(Microsoft Security Essentials) in Windows 7. And enterprise customers can pay for extended support in general. So it's more like a semi-retirement.
Nevertheless, sticking with Windows 7 beyond its support date is not really advised for the typical home user. The lack of monthly security patches will leave Windows 7 vulnerable to exploits, and the longer you put off upgrading, the more of a security liability the OS will become.
Fortunately, making the jump to Windows 10 is relatively easy, and potentially free.
You Can Still Upgrade To Windows 10 For Free
When Windows 10 first debuted to the public in July 2015, Microsoft made upgrading from Windows 7 and Windows 8/8.1 free for the first year. Technically, Microsoft still allowed free upgrades beyond that period for customers who use assistive technologies, though the free ride to Windows 10 was supposed to end in December 2017.
Now two years later (and over 4 years since Windows 10 first came out), users report still being able to
upgrade to Windows 10 at no cost
. A user on
Reddit
who claims to be a former Microsoft employee says the whole free year deal was just "marketing fluff," and that the company was aware of brick and mortar stores simply changing the clocks on the customer devices to sidestep the deadline.
"WDG didn't care pretty much at all because Terry Meyerson at the time cared more about his upgrade stats than license revenue as Windows isn't Microsoft's cash cow anymore. It's the same stance back in the day where Microsoft would allow Windows Updates on pirated copies of Windows 7 as the bigger picture was to thwart security threats based from those copies," the presumed former Microsoft employee explained.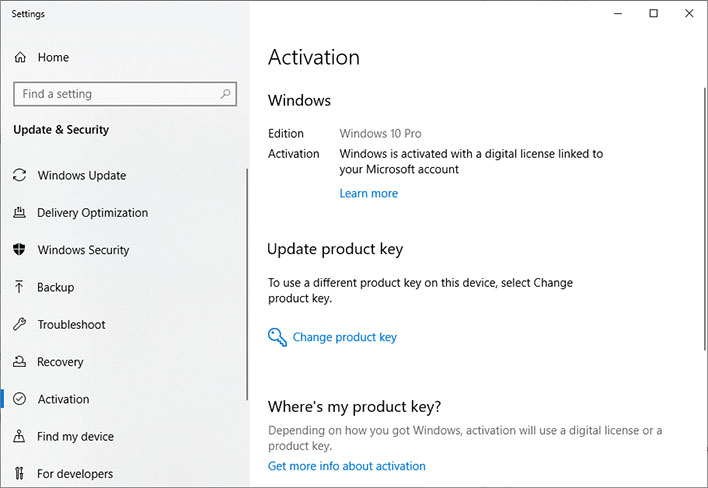 If you have a valid Windows 7 or Windows 8/8.1 license, you can upgrade to Windows 10 by following these steps...
Go to the Download Windows 10 page and click the Download tool now button.
Once the download finishes, run the Media Creation Tool.
If the tool is already on the PC you're wanting to upgrade, choose the Upgrade this PC now option and enjoy your free upgrade to Windows 10. If not, go to the next step.
If the tool is not on the PC you're wanting to upgrade, choose the Create installation media for another PC option.
Follow the prompts and then choose whether you want to put the installation files on a USB flash drive or ISO file. Transfer whichever option you chose to the PC you want to upgrade.
Users report they are not being asked for a product key, assuming this is performed on a valid Windows 7 or Windows 8/8.1 PC. Once the upgrade is complete, you can head to Settings > Update & Security > Activation to confirm it worked without a hitch.
Alternatively, if you already installed Windows 10 and still need to validate it, as long as you have access to your old Windows 7 or 8 key, you can just head to the same section and select
Change product key
, then plug in your old key.