Windows 11 Test Build Reveals A Bunch Of Exciting New Features Headed To Your PC
Microsoft is testing a huge wave of new features in its latest preview build for Windows 11, version 22621.1776. The update adds over twelve additional features overall, with some of the largest including Contrast Adaptive Brightness Control (CABC) to increase battery life on OLED devices, a USB4 hub page, and a new widget picker. The update is currently available to try in the Release Preview Channel if you are a member of Microsoft's Windows Insider group.
Contrast Adaptive Brightness Control is arguably one of the biggest features of the patch that Windows users will notice if they have a supported device. This technology dims or brightens specific areas on a display based on content to save battery life. This tech is similar in behavior to
HDR
but focuses on extending battery life rather than improving overall image quality. This will primarily be important for laptops and mobile Windows devices with
OLED screens
, that are capable of lowering power consumption when displaying darker content, which will extend battery life.
Another update major update is USB4 hub support, which fully integrates
USB4's
daisy-chaining capabilities into Windows 11. If you have a supported device, Windows 11 will add a "USB4 Hubs and Devices" page to the settings app that will display all the peripherals and devices attached to your USB4 port(s). This will make it easy to see what is and what isn't connected to USB4 docking stations, and troubleshoot any devices that are not working.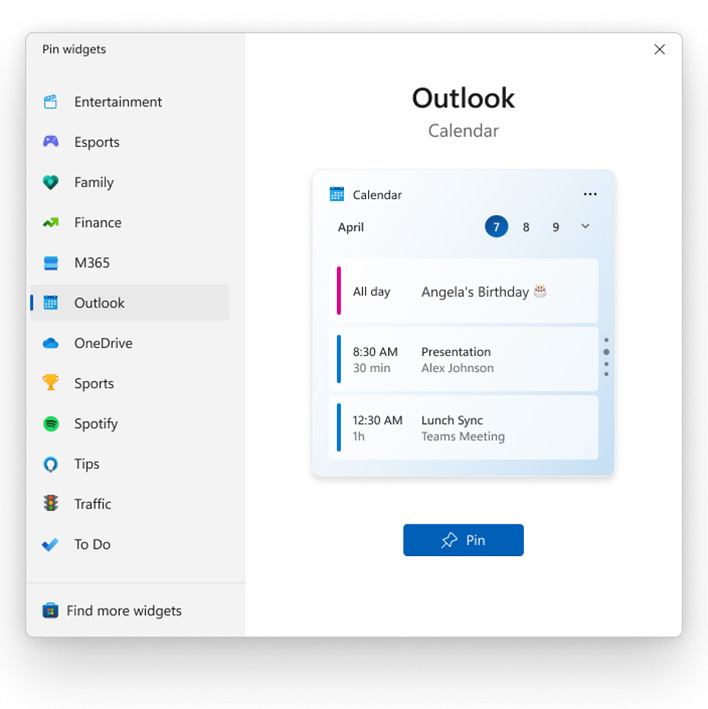 Keystroke shortcuts have also been added to File Explorer's context menu, which allows users to select a command with the press of a single key on the keyboard. A few other additions include multi-app kiosk support, a new copy button for copying two-factor authentication codes from Windows notifications, a new ability to display seconds on the system tray clock, and a new widget picker, that gives you the ability to see a preview of a widget before pinning it to the Widgets window.
For the rest of the patch notes, be sure to check out the full Windows blog post
here
, which includes both features and bug fixes. Microsoft does not say when any of these features will make it out to a live update for Windows 11, but thankfully the preview build is in the release channel so we can expect these features to go live soon.