WhatsApp Lands On Desktop PCs With Faster Speeds And Exciting Upgrades
Meta is shoring up WhatsApp's multi-device support by releasing a new WhatsApp app for Windows. This latest update not only is said to launch faster, but now allows video calls for up to eight people and 32 for audio calls.
WhatsApp is one of the largest go-to
text/video messaging platforms
and is a crucial business for Meta, so it is no surprise that the company continues to update and strengthen WhatsApp's cross-platform capabilities. The new Windows app brings greater parity with the mobile app, supporting end-to-end encrypted video calls with 8 users and audio calls with 32 users (something Mark Zuckerberg concurrently mentioned on Facebook). Now, these numbers are nowhere close to what Zoom or Skype offer (100 users for video/audio), but Meta promises to increase the WhatsApp user cap over time. This bodes well for those seeking options for their business or large social calls in the future.

Meta also says that it has made improvements to linking/syncing across multiple devices. It's supposedly easier and faster for users to link up to four devices simultaneously to access their chats.
It seems like Meta is bolstering user experience over multiple devices and platforms as well.
Mac users
got a WhatsApp beta client that was optimized for M-series chipsets. Android tablets aren't forgotten either: Zuckerberg's team is testing a version also optimized for the tablet environment. Unfortunately, those looking for an
official Linux application
will have to continue to wait.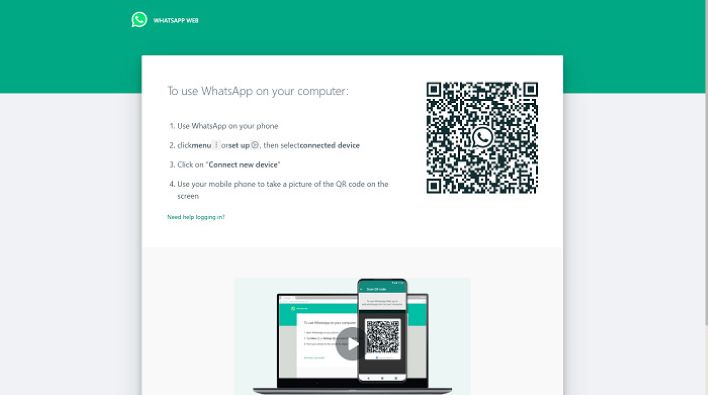 In case you're wondering, using WhatsApp across devices at the same time doesn't require a phone number for each device. Yes, a cell number is needed to create a new WhatsApp count, but subsequent add-on devices only require a quick
visit here
to link up more devices.
The
new updated WhatsApp
Windows client is rolling out now in
the Microsoft Store
.