Valve Reveals How Long Gamers Will Have To Wait For A More Powerful Steam Deck 2
The
Steam Deck
is currently the third-best selling item on Steam, only coming in behind two massively popular games:
Counter-Strike: Global Offensive
and
Apex Legends
. Given the success of Valve's home-brewed handheld console, it's fair to wonder when a sequel might emerge. Well, the good news is one is almost definitely coming. However, you'll have to wait a little while still.
Valve launched the Steam Deck just over a year ago in three flavors: a base model with 64GB of eMMC storage for $399, a middle-tier offering with 256GB of faster NVMe SSD storage for $529, and the top model with 512GB of NVMe SSD storage for $649 that also adds a premium anti-glare etched glass screen to the mix.
Outside of the
storage
(and glass), all three share the same core hardware specifications. The Steam Deck sports a custom AMD system-on-chip (SoC) comprised of 4 cores and 8 threads of Zen 2 compute horsepower clocked at 2.4GHz to 3.5GHz, 8 RDNA 2 compute units for graphics, and 16GB of LPDDR5 RAM. These bits combine to power a 1280x800 resolution IPS display with a 60Hz refresh rate.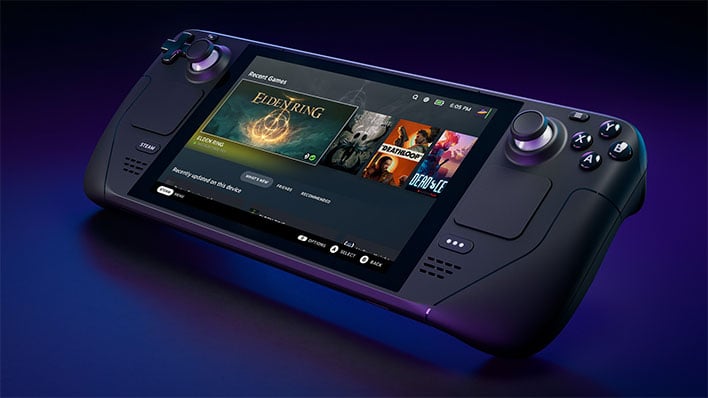 Since the Steam Deck came out, we've seen competitors release more powerful handheld solutions. In particular,
Aya Neo
and
OneXPlayer
have been especially active in the handheld PC console space. The Steam Deck is still the best value proposition with arguably the best support, but it's not the fastest console on the block.
During an interview with Rock Paper Shotgun, Valve designer Lawrence Yang addressed the prospect of a follow-up act saying the console's success "has made us even more excited to look closely at what can be improved." To that end, he said "a true next-gen [Steam] Deck with a significant bump in horsepower wouldn't be for a few years."
Analyzing the statement through a glass half empty, a few years feels like an eternity, given that the Steam Deck is now a year old and wielding Zen 2 hardware. But looked at through a glass half full,
Yang seemingly confirms
that a Steam Deck 2 is on the table, and that it will deliver a huge jump in performance when it does finally arrive.
This is something
Gabe Newell himself alluded
to a year ago. In an interview with
Edge Magazine
, Newell said the top Steam Deck model was the best-selling iteration of the three SKUs, and admitted to "being a little surprised" by what that implied.
"You know, that's why we always love to get something there and ship it. Because we learn from that, and it helps frame our thinking for Deck 2," Newell said.
It will be interesting to see what a Steam Deck 2 looks like when it arrives. AMD is already on to Zen 4 and RDNA 3 and will a have at least a couple more generations of silicon in next few years.