China Orders Halt To Using Micron Chips Claiming Security Concerns In Rising Tech War
The United States' relationship with China, especially regarding technology, has been strenuous at best since at least when the U.S. declared several Chinese companies a
threat to national security
in 2012. This rhetoric has continued through today but has usually come from the side of the U.S. government. However, Chinese officials have exacerbated the situation by declaring the biggest U.S. memory chip manufacturer, Micron Technology, a network security risk.
Back in 2012, a U.S. House Intelligence Committee report claimed that both
Huawei and ZTE
posed a security threat to the U.S., similar to messaging from the ODNI, NSA, FBI, and CIA more recently in 2018. These reports escalated a burgeoning tech war that would escalate once more in 2020 with a vendetta against Chinese government-affiliated apps like
TikTok and WeChat
, the echoes of which we are still hearing today. This brooding relationship and heightened tensions between Taiwan and China subsequently set the stage for introducing the CHIPS Act.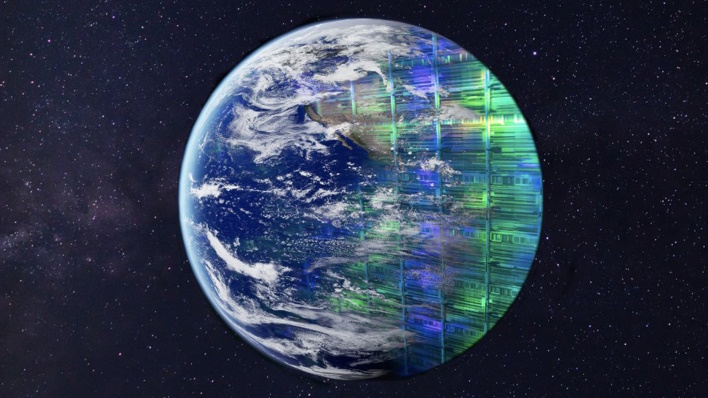 The CHIPS and Science Act of 2022 opened monetary floodgates with billions of dollars in research funding and tax breaks to expand the U.S. semiconductor industry and bolster concerns about chipmaker TSMC if China decides to invade Taiwan. As President Biden signed the act into law,
Micron pledged $40 billion
for U.S. memory manufacturing over this decade, with yields arriving closer to 2030. While this is great for the stateside semiconductor industry and technology in the United States, it has raised concerns overseas.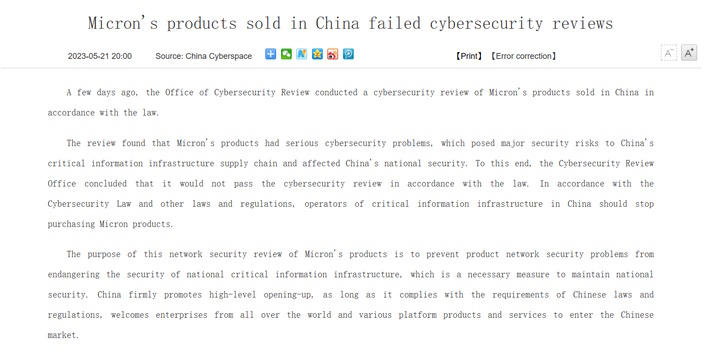 Today, officials with the Cyberspace Administration of China posted an alert to their website stating, "Micron's products sold in China failed cybersecurity reviews" and subsequently "posed major security risks to China's critical information infrastructure supply chain and affected China's national security." Per
Associated Press
reports, this review followed "hours after Japan joined Washington in imposing restrictions on Chinese access to technology to make processor chips on security grounds."
Regardless of the validity of the claims, China is engaging in tit-for-tat tactics in what could be considered a tech war between the United States and China. However, this is only a segment of the tensions as relations are at an all-time low given "disputes over security, Beijing's treatment of Hong Kong and Muslim ethnic minorities, territorial disputes and China's multibillion-dollar trade surpluses."
In any event, this could mark a separation in technology and advancement if the West and China separate their respective semiconductor industries and, more generally, technology sectors. It will be interesting to see how this plays out but let us know what you think in the comments below.
Micron HQ and Silicon Photos Courtesy of Micron