UK Just Dealt A Major Blow To Microsoft's $69B Activision Acquisition
UK watchdog Competition and Markets Authority (CMA) dealt a huge blow to Microsoft's attempt at acquiring Activision-Blizzard-King. The final decision from CMA stated Microsoft's solution had "significant shortcomings," and that the deal would reduce innovation and alter the rapidly growing landscape of the cloud gaming market.
Microsoft
first announced its intent to buy Activision for $68.7 billion back in January 2022. The deal met opposition among regulating authorities in the UK, Europe, and the United States almost immediately. While the dominating focus has surrounded the highly popular
Call of Duty
franchise, Microsoft has maintained that its intent in buying the company is more about gaining a stronger foothold in the mobile gaming sector. However, it seems the UK regulator is more concerned with cloud gaming than anything else.
In a press release by Gov.UK, it pointed out, "The UK cloud gaming market is growing fast. Monthly users in the UK more than tripled from the start of 2021 to the end of 2022." It went on to state, "Allowing Microsoft to take such a strong position in the cloud gaming market just as it begins to grow rapidly would risk undermining the innovation that is crucial to the development of these opportunities."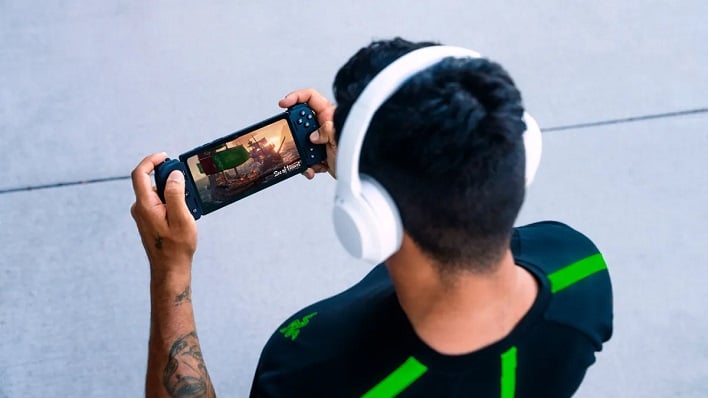 Microsoft's Vice Chair and President Brad Smith responded to the decision in a statement of his own, remarking, "The CMA's decision rejects a pragmatic path to address competition concerns and discourages technology innovation and investment in the United Kingdom."
The CMA added that Microsoft already accounts for approximately 60-70% of global cloud gaming services. Also, if the CMA accepted the tech giant's remedy, it would "inevitably require some degree of regulatory oversight by the CMA." By not allowing the merger to continue, the CMA says it will allow market forces to continue to "operate and shape the development of cloud gaming without this regulatory intervention."
Activision CEO Bobby Kotick, who has been very vocal about the deal, told his staff that it was not "the news we wanted - but it is far from the final word on this deal."
Activision added in a separate statement, "We will reassess our growth for the UK. Global innovators large and small will take note that- despite all its rhetoric - the UK is clearly closed for business."
The
Microsoft-Activision
deal still faces decisions from the EU and the Federal Trade Commission (FTC) in the United States. Sources have told
Reuters
that the EU is likely to accept the remedies proposed by Microsoft, while the FTC is set to rule on the deal later this summer.