Ubisoft Cancels More Games And Delays Skull Bones Yet Again As Sales Slump
High seas adventure and piracy game fans have been excited for the upcoming
Skull and Bones,
but according to a new statement from the development company, the game is delayed again. Along with the delay Ubisoft has also decided to scrap a few unannounced projects. It also looks like some company restructuring is going to happen.
Ubisoft
cites "...worsening macroeconomic conditions, the trends over the Holiday season..." and that the end of the year and early weeks of January sales "...have been markedly and surprisingly slower than expected." Obviously the company needs to turn a profit in order to keep operating and it seems the it has decided to shift focus to their more well known brands and larger titles.
"Our strategy over the past 4 years has been about building long-lasting live games and adapting our strongest franchises, mainly
Assassin's Creed
,
Far Cry
,
Tom Clancy's Ghost Recon
,
Tom Clancy's Rainbow Six
and
Tom Clancy's The Division
, to these converging trends to make them truly global brands." Says the statement.
Co-Founder and Chief Executive Officer, Yves Guellemot stated, "Despite excellent ratings and players' reception as well as an ambitious marketing plan, we were surprised by
Mario + Rabbids: Sparks of Hope
underperformance in the final weeks of 2022 and early January.
Just Dance 2023
underperformed as well."
YouTube Gameplay Trailer for Skull and Bones
Ubisoft is claiming that the market is not performing as predicted, at least for some of its properties. The company outlined three major points for their continued plan. The first of which is to cancel three unannounced projects. As they are unannounced it's unlikely consumers will know what those were without additional information leaking at some point.
The second item is for Ubisoft to depreciate about $500m of capitalized R&D, specifically in relation to those cancelled titles. It indicates that a good portion of this funding for R&D was related to those cancelled titles, as well as research into free-to-play and other premium titles.
Of course, as any company would do, it looks like there is a plan to adapt the organization to the changing market. There may be bad news here for Ubisoft employees, as the terms "restructuring" and "divesting" are mentioned within the statement. However, it claims that it will continue to look for "...highly talented people for its biggest brands and live services."
On a related side note, Chinese developer Tencent recently
made a bid
for a majority stake in Ubisoft. That may be part of the reason for some of these decisions and upcoming changes.
We believe the lackluster sales are partially due to Triple-A titles getting a
price hike
. If people are going to drop $70 on a title, there has to be clear value and confidence in that purchase. That, in turn, creates a situation where consumers may be more reluctant to drop that much money if they are uncertain of the quality.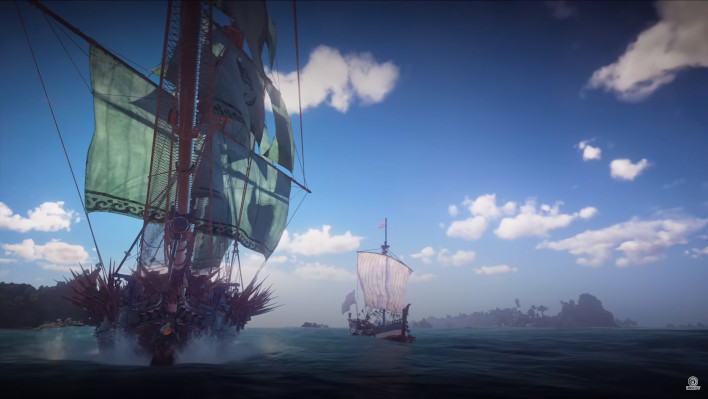 So, all of that siad, when is
Skull and Bones
coming out? Well, according to the most recent information, it's looking like the title will be released at some point in Q2, which puts it over a year since its original intended release date of March 9, 2022. Players are capable of pre-ordering for Playstation 5, for PC on Epic Games Store or Ubisoft Store, or Xbox Series X|S via the
Skull and Bones web site
.