TeamGroup Launches Cardea PCIe 4 SSDs Starting From $75 And Speedy Thunderbolt 3 External SSDs
We're always
on the lookout for hot new SSDs
here at
Hot Hardware
, and the folks at TeamGroup just announced two new product families that might be interesting to two types of users: those looking for value-priced PCIe 4.0 SSDs, and those that want a speedy external SSD solution.
Starting things off is the T-Force Cardea Z44L, a PCIe 4.0 SSD aimed at gaming enthusiasts. Like many of the T-Force SSDs launched over the past few months, the Z44L uses a super-thin graphene heatsink which can improve heat dissipation by up to 9 percent compared to the same SSD without a heatsink.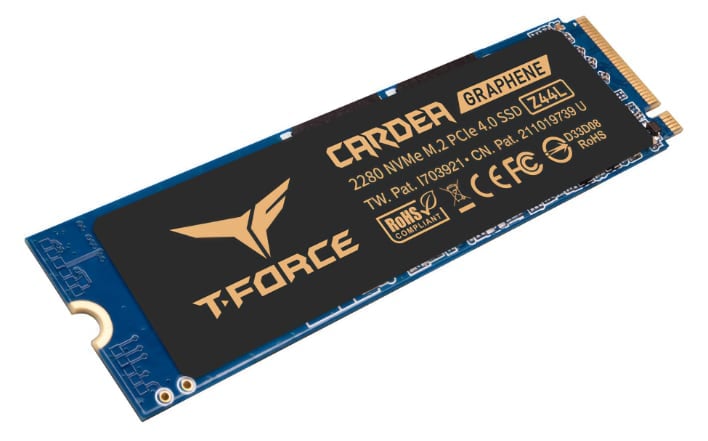 Although the Cardea Z44L uses the PCIe 4.0 interface, its maximum sequential read and write speeds are more in line with PCIe 3.0 counterparts at 3,500 MB/sec and 3,000 MB/sec, respectively. For comparison, the Cardea A440 Pro Special Series PCIe 4.0 SSDs deliver a maximum of 7,400 MB/sec and 7,000 MB/sec read and write speeds, respectively.
With that said, the Cardea Z44L SSDs won't break the bank, as the 512GB SKU is priced at just $74.99, while the 1TB SKU will set you back $166.99.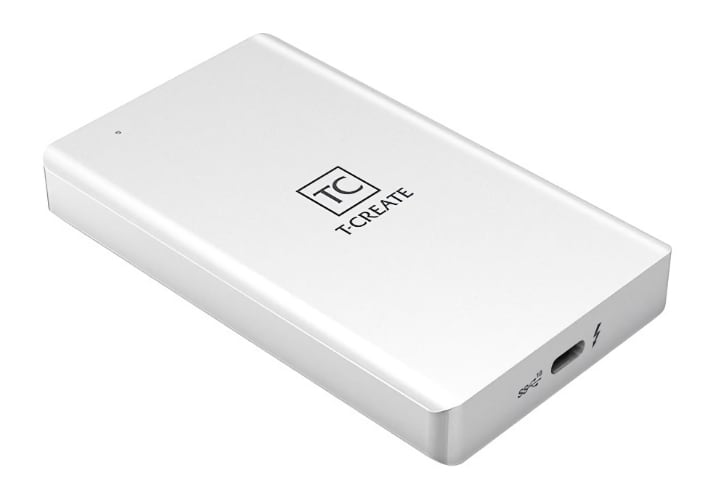 If an external SSD solution is more to your liking, TeamGroup is also introducing the T-Create Classic Thunderbolt3 External SSD (that's quite a mouthful). The T-Create Classic supports both the Thunderbolt 4 and Thunderbolt 3 interface via a Type-C connector. You'll find a PCIe 3x4 SSD inside the aluminum enclosure that can transfer data at up to 2,700 MB/sec via a Thunderbolt 3 port. With this kind of performance at your disposal, TeamGroup says you can transfer 25 gigs worth of data in 15 seconds. Just be warned that if you connect their T-Create Classic via a USB port, you'll be limited to 900 MB/sec speeds.
Unlike the T-Force Cardea Z44L, the T-Create Classic doesn't come cheap. The 1TB SKU starts at $249.99 while doubling that capacity brings the price to $449.99. For those that crave as much fast, external storage as possible, the 4TB SKU costs a staggering $899.99.
According to TeamGroup, the T-Force Cardea Z44L PCIe 4.0 SSDs and T-Create Classic external Thunderbolt 3 SSDs will hit retailers in late September.