Teamgroup Claims Its AL1 Heatsink Will Dramatically Drop Your PlayStation 5 SSD Temps
When it comes to tackling temps, most of attention ends up focused on the CPU and GPU. These days, however, proper
cooling is just as important for storage
now that solid state drives (SSDs) have become commonplace, and the need for heat dissipation only increases as drive makers push out increasingly faster products. This isn't just true for PC applications, but for consoles like the PlayStation 5 as well. Teamgroup apparently got the memo and is readying an SSD heatsink specifically for the PS5.
Why does this matter? Well, for one it's easy to
upgrade your PS5 with a fast SSD
, as we've detailed in the past. Both versions of the PS5 (Blu-ray and disc-less) come with 852GB of internal storage, some of which is devoted to system files. That leaves you with less than 700GB for games. That may seem like a lot, but consider that some games take up 100GB to over 300GB.
For example, you're looking at around 152GB for NBA 2K23, and over 312GB for Call of Duty: Black Ops Cold War, to name just two of the bigger titles available. Install both of those games and you'll only have around 200GB left.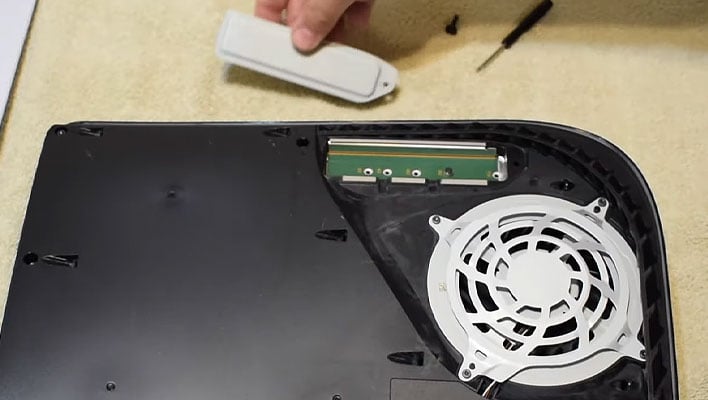 PS5's SSD slot
Fortunately, Sony decided to
embrace off-the-shelf SSDs
to expand the PS5's storage. The console supports SSD capacities from 250GB to 4TB, with Sony recommending that you stick with drives that offer sequential read performance of at least 5,500MB/s. That means you'll want to limit your selection to a high-performance SSD.
The thing with SSDs is that like other components, heat is the enemy of performance. Just as your CPU and GPU throttles when temps get too high, the same is true of your SSD—the controller hardware doesn't like getting too hot under the collar.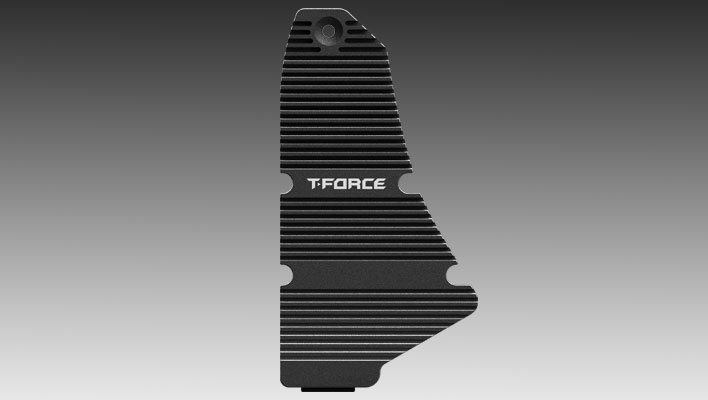 Enter Teamgroup and its T-Force AL1 heatsink. Spotted at Computex, the T-Force AL1 is a chunk of grooved aluminum that is purportedly easy to install. It's in the shape of the console's SSD expansion slot, measuring 127 x 65.5 x 15.5 millimeters (5 x 2.58 x 0.61 inches) and weighing 78 grams (2.75 ounces).
According to Teamgroup, the heatsink meets Sony's specifications for the PS5. More importantly, Teamgroup claims it offers "revolutionary cooling" by reducing SSD temps by at least 15C, and by as much as 25C, the latter of which would effectively reduce your console's SSD temperature to below 50C.
Teamgroup hasn't revealed pricing for the
T-Force AL1 heatsink
yet, but according to
WCCFTech
, which came across the product at Computex, it will be "very affordable" when it arrives (presumably soon).
Top Image Source: WCCFTech