Need More Storage? Check Out These SSD Deals Before NAND Flash Prices Jump Back Up
The fortune tellers at TrendForce predict that NAND flash memory prices are stabilizing and on track to rebound next quarter. That's good news for suppliers, which are making moves to induce a rebound. For consumers, however, it means SSD pricing is leveling out and could potentially go on an upward swing as we head into 2024. With that in mind, we've rounded up a bunch of high-speed SSD deals to bolster your storage setup.
To be clear, we're not sounding the alarm on SSD prices in general. As we've chronicled in multiple articles, pricing has
delightfully fallen
through the course of the year (and beyond). While somewhat of a volatile market, the bang-for-buck has never been higher for SSDs than it is right now. So, buy responsibly (if at all).
Even so, some interesting things are taking place that, if you're undecided about whether to upgrade your storage, might tilt you in that direction. "NAND flash prices are poised to rally ahead of DRAM. With mounting losses for NAND flash vendors and sales prices nearing production costs, suppliers are opting to amplify production cuts to help stabilize and potentially increase prices," TrendForce stated in a recent NAND flash memory report.
The market research firm also noted in its report that Samsung took the "decisive step" of cutting NAND flash production by 50% this month, albeit on processes with less than 128 layers. It's expected that other suppliers will "follow suit and increase their production cutbacks in the fourth quarter to accelerate inventory reduction."
If supply prices do go up, it will only be by 5% at most, according to the
NAND flash report
. So there's no need to panic about SSD prices skyrocketing anytime in the near future. On the flip side, if you need more storage, there are some great SSD bargains out there right now. Let's have a look…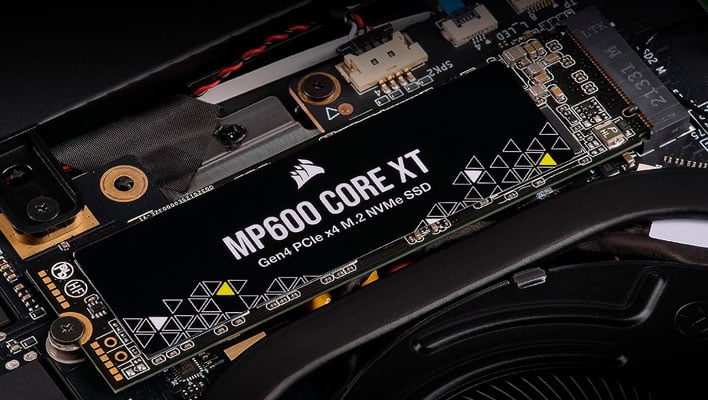 The
2TB Corsair MP600 Core XT
is available for
$79.99 on Amazon
. That's $10 below its list price and about $30 less than what it was selling for as recently as May.
This is a fast drive that pairs Micron's 176-layer quad-level cell (QLC) NAND flash with a Phison E21T controller. According to Corsair, the 2TB model can deliver up to 5,000MB/s of sequential read performance, 4,400MB/s of sequential write performance, with 700,000 random read IOPS, and 1,000,000 IOPS of random write performance.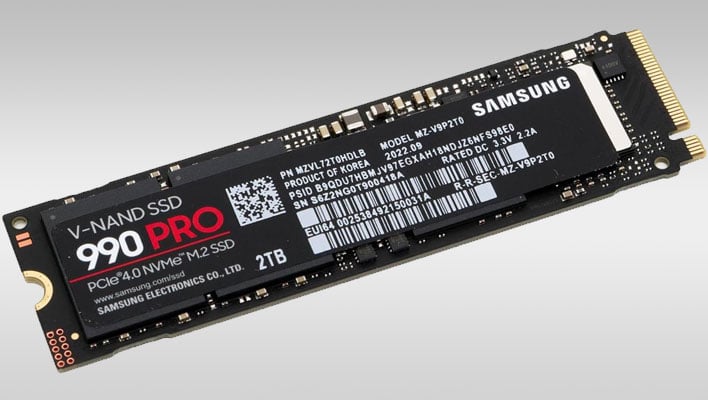 If you want more speed, the 2TB Samsung 990 Pro is
on sale for $131.20 (save $27.30)
. This is one of a later crop of PCIe 4.0 drives that pushed speeds into 7GB/s territory. As it applies here, speeds check in at 7,450MB/s for sequential reads, 6,900MB/s for sequential writes, 1,400,000 IOPS for random reads, and 1,550,000 IOPS for random writes.
Actual performance is excellent, as we indicated in our
Samsung 990 Pro review
. It especially performs well where it matters most—at lower queue depths and in real-world trace-based tests. And in case there's any doubt, this drive is compatible with the PlayStation 5, far exceeding the recommended speed requirements.
Here are some more SSD deals...