Spring Amazon Deals Are In Bloom With AirPods Pro, Apple Watch, Mac Mini And More
Spring cleaning is not only cathartic (especially if you open the windows and let the fresh air seep in), it also makes room for new stuff! Sure, that kind of defeats the purpose. But hey, with deals in full bloom who can resist a good bargain? We've rounded up several of them from a variety of categories, everything from earbuds and smart watches to gaming gear and more.
We'll kick things off with calling attention to Apple's
AirPods Pro (2nd Generation)
. They're on sale for
$199.99 on Amazon
(19% off), which is $49.01 below the MSRP. Granted, you should never pay full price for AirPods because they're almost always on sale. That said, this discount nearly matches its all-time low (it's only off by 99 cents).
The
second-generation AirPods Pro
build on the first-gen model with better active noise cancelling, improved audio in part courtesy of the upgraded H2 chip, longer battery life, and touch controls (you can swipe up or down on the stem to adjust the volume, answer calls, and more).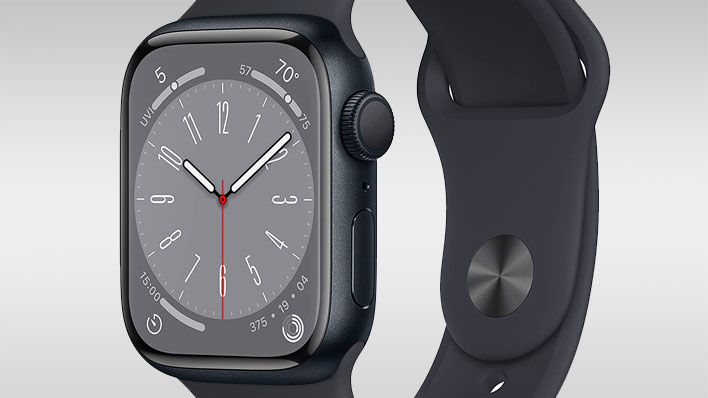 Staying with in the Apple ecosystem, you can also snag the
Apple Watch Series 8 (41mm)
for
$329 (save $70)
. This is the latest-generation Apple Watch with some key upgrades over the Series 7 models, including a new S8 chip (versus S7), crash detection support, the addition of a skin temperature sensor (helpful for fertility tracking), and improved gyroscopes and accelerometers (which aid with crash detection).
If you're new to wrist accessories (watches or otherwise), devices like the Apple Watch are great for cutting down the number of times you need to whip out your smartphone (checking the time, reading a text, etc). They also double as fitness gadgets. I use mine all the time to track long-distance walks, hikes, and other workouts.
Switching gears away from wearables, we found a
Sceptre 32-inch gaming monitor
on sale for
$229.97 (18% off)
. The value proposition is pretty good on this panel with the discount in play—it sports an In-Plane Switching (IPS) screen with a 2560x1440 resolution, a respectable 144Hz referesh rate, 1ms response time (MPRT), and HDR support (albeit with a peak brightness of 400 nits).
While built for gaming, it also offers a wide color gamut with 120% coverage of the sRGB and 92% coverage of the DCI-P3 color spaces. These numbers typically correlate with high image quality. As for connectivity, you're looking at three HDMI inputs (2x HDMI 1.4 and 1x HDMI 2.0), a DisplayPort 1.2 input, and a 3.5mm audio jack.
Here are some other deals that caught our attention...