Sling TV Joins Streaming Rate Hike Circus, Adds Enticing Free Perk To Soften The Blow
It was bound to happen, but Sling TV has finally caved into the pressure of "rising costs" that are passed on to its customers. Sling has tried to hold off on price hikes while competitors like
AT&T
and
Hulu
have sent pricing into the stratosphere, but it couldn't escape the inevitable.
In a blog post today, Sling announced that it is raising the prices on its Sling Orange and Sling Blue packages. Now, the packages will cost $30 each, or $45 for Sling Orange + Blue. Each of these packages previously cost $25 each, or $40 for Sling Orange + Blue. Sling last raised prices back in June 2018, when Sling Orange went from $20 to $25.
"Sling doesn't own the networks you watch—we have to pay programmers for their channels so that we can provide them to you, and the price of programming has been going up," writes Sling TV President Warren Schlichting in the blog post. "Unfortunately, we have to share those rising prices with you, so we can continue to provide you with the same great experience you've come to expect from Sling."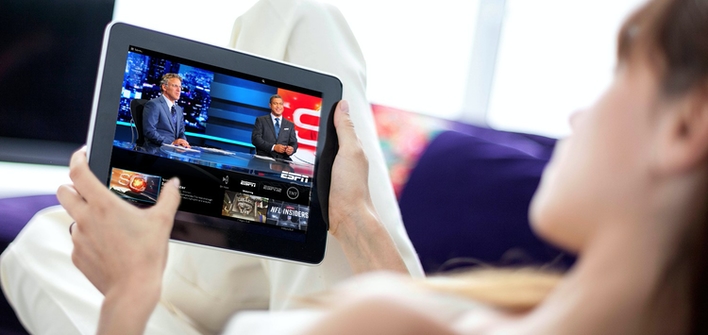 Even with the price increase, Sling Orange, Sling Blue and Sling Orange + Blue are still among the cheaper streaming live TV services available. YouTube TV costs $49.99, while Hulu with Live TV rings in at $54.99. AT&T TV Now is priced at robust $65, although it does include HBO.
To help soften the blow of the price hike, Sling announced last week that it will be making a limited version of its Cloud DVR service available for free to new and existing customers. It is simply called Cloud DVR Free, and gives you up to 10 hours of storage space at no additional charge. You can record and watch your favorite movies and TV shows at any time, and even fast forward through ads.
Sling says that Cloud DVR Free is available immediately for new customers, and will be rolled out "in the coming weeks" for existing customers. Sling currently offers Cloud DVR Plus as a $5 add-on, and it boosts storage to 50 hours instead of 10 hours.