Roku Enters The Smart TV Fray With Its Own-Branded Crispy 4K QLED Models
Roku is an established brand in the smart TV space with a robust and ever-expanding catalog of
streaming hardware solutions
, but up until now it's always been a third-party player to brands like LG, Samsung, Sony, and the like. That just changed—Roku today unveiled its first-ever branded smart TVs available exclusively at Best Buy, with options for various budgets.
You may recall that
Amazon did the same thing
a year and a half ago with its own-brand Fire TV 4-Series models with basic features and higher-end Fire TV Omni Series with more bells and whistles. Likewise, Roku is splitting its initial foray into the smart TV market with two different product lines as well, those being the Roku Select and higher-end Roku Plus Series.
"Our goal is to make everything about a smart TV delightfully simple, from finding the TV that's perfect for you, to opening and unboxing, to enjoying your favorite movies and TV shows," said Mustafa Ozgen, President, Devices, Roku. "We made purposeful decisions to ensure that our Roku Select and Plus Series TVs embody what users love most about the Roku streaming experience, and we brought in our expertise in picture quality and audio to give consumers an entertainment upgrade at an incredible value."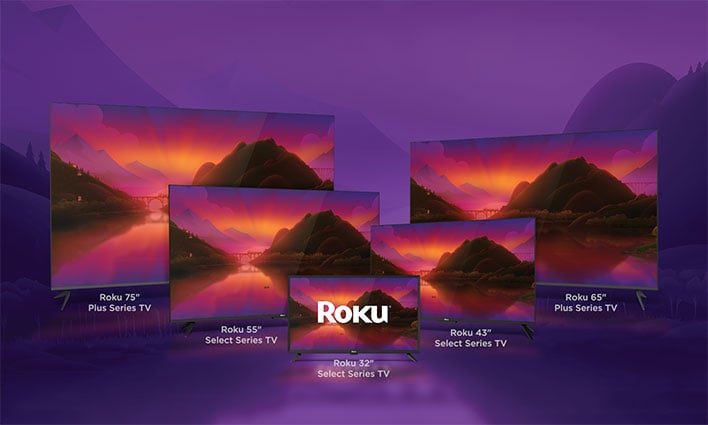 The main difference between the two product lines (other than price) is that the Plus Series 4K models all use QLED technology and sport a 4K resolution. Meanwhile, most of the Select models are also 4K sets, but there are a few Full HD 1080p resolution options as well. It may seem odd to release 1080p models in 2023, but the truth is the vast majority of cable and satellite content is still served up in 1080p or even 720p.
It's a different landscape in the streaming arena where Roku is a major force. That's where the Plus Series models come into play. The higher-end Plus models also boast fancy features such as QLED technology, Dolby Vision support for HDR content, automatic brightness controls that adapt to a room's lighting, local dimming for more vivid highlights and deeper dark levels, and
Wi-Fi 6 connectivity
.
The Plus Series models also come with Roku's Voice Remote Pro with a lost remote finder, personal shortcut buttons, a rechargeable battery, of course voice command support.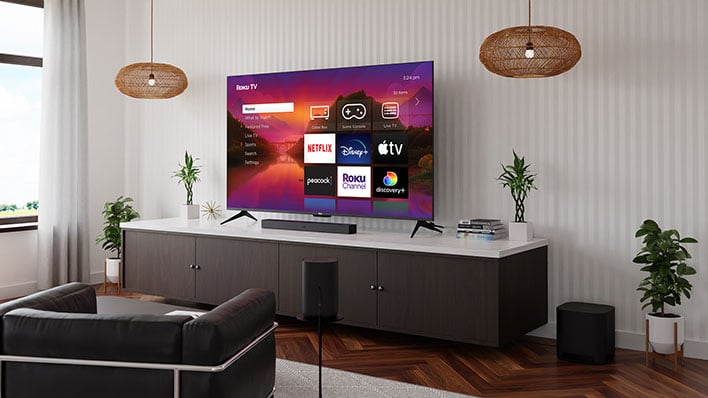 Roku is getting its smart TV party started with 11 models spanning 24 inches on up to 75 inches. Here are the models on tap...
On the software side, Roku also announced that it's making platform-wide updates for its OS. These will bring a handful of new features such as local news and premium subscriptions, expanded sports offerings, and a Continue Watching capability.
OS 12 will roll out in the coming months, while Roku's first batch of smart TVs are
available now
at Best Buy, starting at $149.