Redfall Is Buggy As Hell So Why Wasn't It Delayed? Xbox Boss Phil Spencer Explains
It's fair to say that the
release of Redfall
, one of the most anticipated game launches of the year so far, does not represent Microsoft's finest hour. It's also fair to question why Microsoft would allow a high-profile game to ship in such a buggy state rather than delay the launch, especially with so much effort and resources put into promoting Game Pass. For anyone curious (and many people are), Xbox chief Phil Spencer offered up a candid assessment and explanation in a recent interview.
Spencer chatted with Kinda Funny Games about the game and a few other topics. Reflecting on
Redfall's launch issues
, Spencer explained that the telemetry data Microsoft has access to reveals that the crash rate is not out of proportion with a newly launched title.
"It's kind of in the pocket of what to expect. That's not to deny any of the animation and steaming of texture bugs, the AI bugs that we've seen—we will go work on those," Spencer said.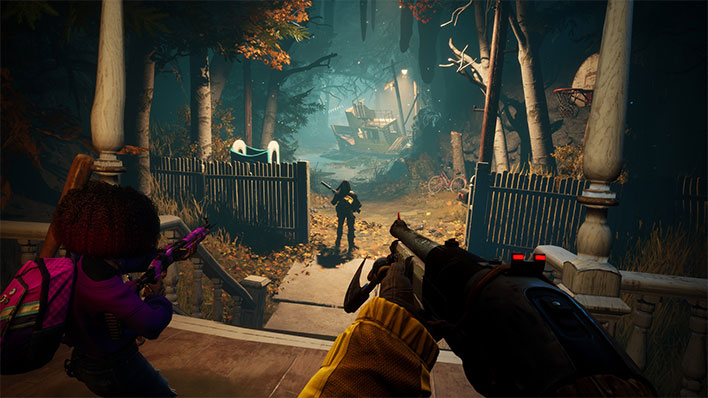 Looking at the situation through a wider lens, the developers and publishers are trying to execute on a creative vision for a game. Sometimes it works out and reviewers heap praise on a game, and other times review scores are going to be lower.
"If I think about a team's execution on a game, there's a creative vision and did we realize that creative vision through the game that we created? That's not a delay question if the answer is 'no'...We will build games that review in the high 80s and we will build games that review in the 60s. It's just part of being in game publishing and if you're afraid of that then you shouldn't be in the in the entertainment business, in the games business," Spencer said.
He was speaking generally and not being specific to Redfall. He did admit that the developers of Redfall didn't hit their own internal goals at launch, but added the caveat, "I think it's maybe a little simplistic to just say, hey, if you would have just delayed it three months, the core creative of the game would have delivered on something that was different than what it was."
The challenge now is to improve
Redfall
with continued patches and move beyond the game's troubled launch. As things stand with regards to the PC release, it has a 'Mostly Negative' rating on Steam with complaints ranging from the story and graphics, to lackluster AI enemies and various performance bugs. The timing is particularly unfortunate with
The Last of Us Part I
and
Star Wars Jedi: Survivor
irritating PC players with their own recent buggy launches.
We'll see how it goes. In the meantime, check out the full interview above.