Razer Unveils Its Lightest Gaming Mouse Ever With A Gnarly Design And A Heavy Price
Razer burst into the gaming peripheral scene 25 years ago with the introduction of the Boomslang (7 years before Min-Liang Tan and the
late Robert 'RazerGuy' Krakoff
founded the current iteration), one of the first mice ever designed specifically for gamers. Yes, Nintendo and Sega technically beat Razer to the punch, but the Boomslang was a different beast. Now two and a half decades later, Razer is releasing its lightest gaming mouse to date, the Viper Mini Signature Edition.
Like many of today's ultra-lightweight gaming mouse, the Viper Mini Signature Edition is full of holes. I've only seen renders, but I'll say this—I'm more drawn to the gnarly cutouts in the mouse's shell than I am to the honeycomb (or other shaped)
punch outs
on other mice that employ the same strategy in an effort to trim weight off of the overall design.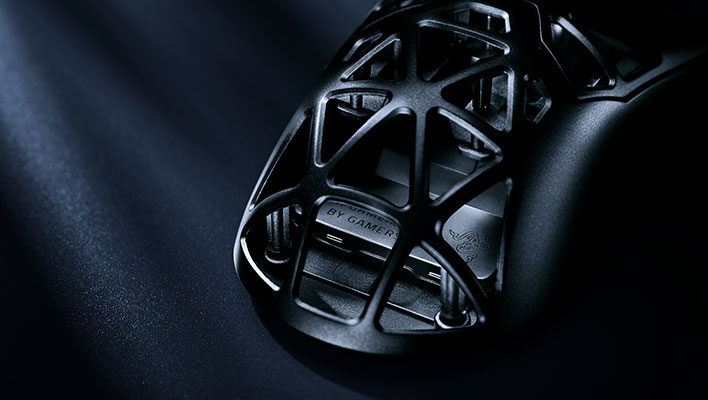 According to Razer, the Viper Mini Signature Edition represents "years of meticulous craftsmanship and engineering." The culmination of that is a design that weighs a scant 49 grams. In addition to carving out slices of the mouse's shell, Razer made use of high-grade magnesium alloy and injection-molding techniques to reduce the weight. Razer claims it did this without sacrificing durability, too.
"We set out to create the best lightweight performance gaming mouse," said Barrie Ooi, head of Razer's PC gaming division. "We went beyond our usual design process to look at material selection and alternate industrial designs to create an ultra-durable magnesium alloy exoskeleton chassis in the fan-favorite Viper Mini shape. As a result, the Viper Mini Signature Edition is just 49 grams light with no compromises, making it our lightest mouse ever."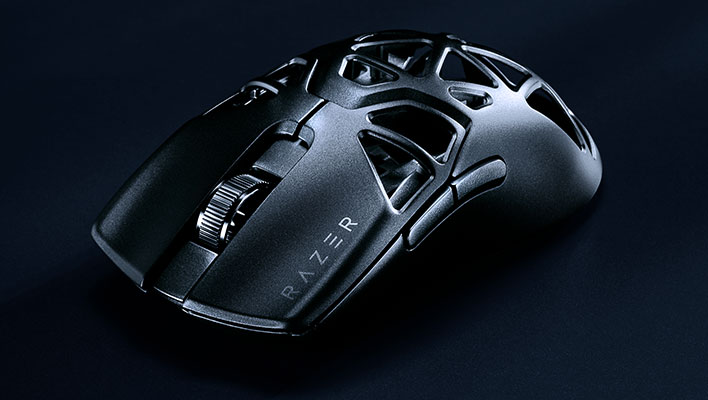 Part of the construction involves CNC machining and polishing the exoskeleton, then putting it through a passivation finishing process to protect against corrosion. Finally, the mouse gets painted and assembled before being boxed up and shipped out.

This is a wireless rodent that comes with a 6-foot Speedflex Type-C cable for charging (you can use the mouse while it's plugged in). Razer claims gamers will get up to 60 hours of battery life before the Viper Mini runs out of stamina. It takes two hours to fully charge it.

At the heart of the mouse is a Focus Pro 30K optical sensor. Other features include acceleration of up to 750 inches per second (70G), a 4,000Hz polling rate, and optical mouse switches that are rated for 90 million clicks. There are also five programmable buttons (counting the scroll wheel) with macro support.
It looks like a promising rodent, but it's not cheap—Razer aims to sell the Viper Mini Signature Edition for $279.99.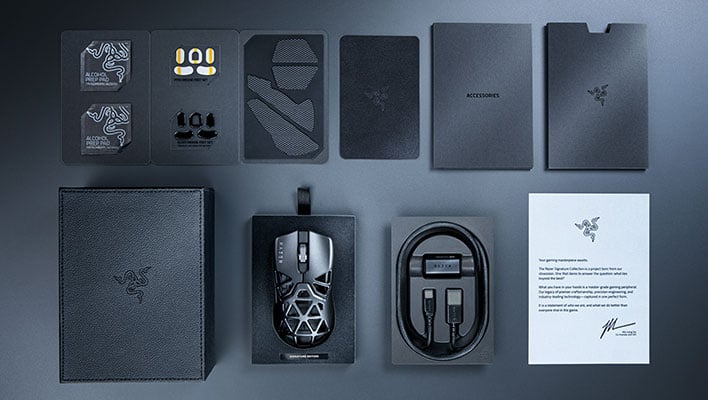 There's at least a bit of a luxury element to the package, as it comes with a pre-paired HyperPolling wireless dongle, a set of Corning Gorilla Glass 3 mouse feet, micro-fiber cleaning cloth, two Razer mouse grip tape sets, and a pair of alcohol prep pads. Razer's also guaranteeing the mouse for three years.
If you're more drawn to the
Viper Mini Signature Edition
and are willing to pay the asking price, Razer's first inventory drop is scheduled for February 11, 2023.