Razer Phone 2 120Hz Gaming Smartphone Hits Crazy Low $300 With This Hot Deal
The
Razer Phone 2
launched just over a year ago with a high-end price tag of $799.99, and while we have seen some discounts, we haven't seen anything like the Black Friday price that Razer if offering right now. The device is currently on sale for $299.99. This smartphone is one of the better devices out there for fans of mobile gaming and has some enticing specs for mobile enthusiasts.
The discounted $299.99 price is available now, but we don't know how long it will last or how many devices are in stock. We will run down the specs of the device for those who may not have paid attention since it launched.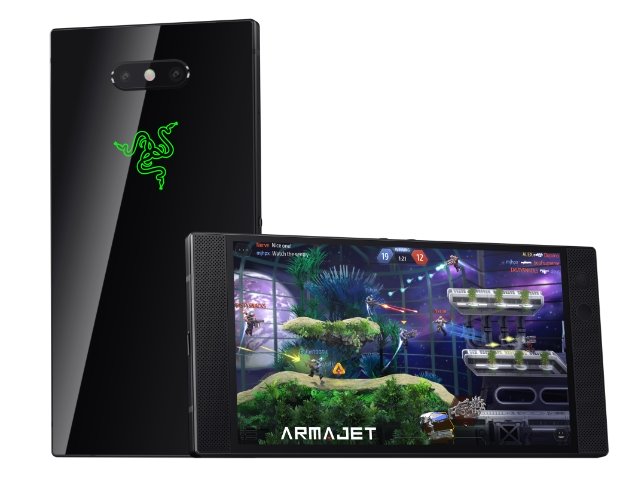 Since the Razer Phone 2 has been on the market for a while, it isn't using the same Qualcom Snapdragon 855 that we see in most flagship phones right now. The Razer device launched with a Snapdragon 845 running at 2.8 GHz paired up with an Adreno 630 GPU, and uses Vapor Chamber cooling to keep the temperatures low with extended gaming sessions.
Razer Phone 2 has 8GB of RAM and 64GB of internal storage. It also features a microSD card slot that will support cards up to 1TB. The screen is a 5.72-inch IGZO LCD with 1440 x 2560 resolution and a super high (for a smartphone) 120Hz refresh rate and Wide Color Gamut support. The LCD uses UltraMotion Technology and is covered with Gorilla Glass 5. The rear camera is a 12MP unit with OIS, flash, and phase detection autofocus. The front camera is an 8MP unit.
Sound is produced via a dual firing-front speaker system with dual amps and Dolby Atmos Technology and a 24-bit DAC audio adapter. Power for the smartphone comes from a 4,000 mAh lithium-ion battery, and it supports Qualcomm QuickCharge 4.0+ along with wireless charging. The device comes unlocked and operates on AT&T, T-Mobile, and Verizon; Sprint customers are out of luck.
This is the best price we have seen on the Razer Phone 2 so far; the last we talked about the device was in March when it was on sale for $300 off, making it $499.