Updated: Watch As A Radeon RX 7900 XTX's Vapor Chamber Cooler Is Sliced Open And Dissected
The vapor chamber of an AMD Radeon RX 7900 XTX has been sliced open in an attempt to uncover any obvious flaws in its design. Again, the protagonist in this mystery
overheating RX 7900 XTX
tale is Roman "der8auer" Hartung, the expert overclocking YouTuber whose vapor chamber investigations we reported upon yesterday.
Over the weekend, der8auer became certain that AMD's overheating and high temperature deltas were caused by an issue with vapor chamber design. In a new video today, he introduced the
Radeon RX 7900 XTX
cooler to his precision milling machine. The first steps in getting under the vapor chamber's skin were to mill into the vapor chamber structure, taking off tenths-of-millimeter thick slices until the internal structure started to become visible.
Structural pillars became apparent as a major feature of the design quite quickly. You can see these pillars, which help maintain the chamber structure under pressure, clearly in several images in this article.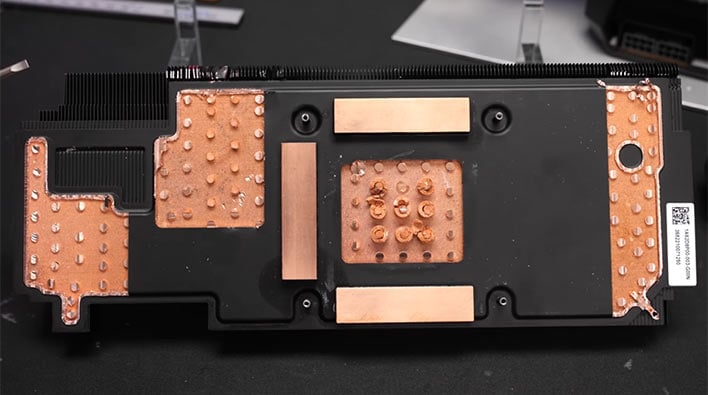 Things get more interesting as the investigation uncovers the structures under the area which would be in direct contact with the
AMD GPU
. der8auer asserts that these larger struts are surrounded by sintered copper material, which is quite brittle but porous. There appeared to be a little dampness in the GPU contact mesh, pictured below.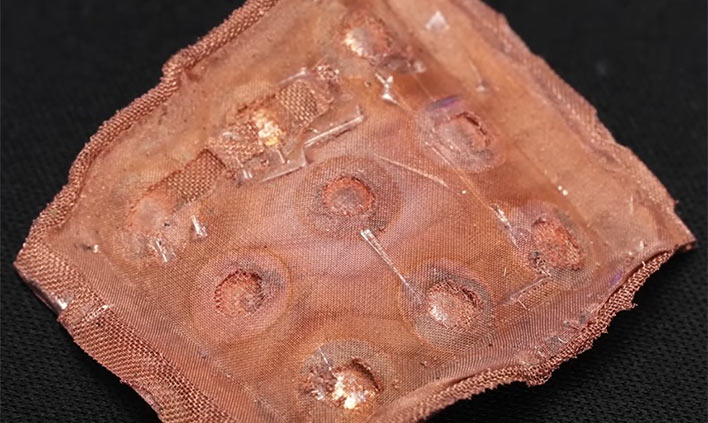 Looking closer at the dissected cooler, der8auer commented upon the whole internal design, featuring a copper mesh. He also speculated that the fluid used in the vapor chamber was simply water, after a touch and sniff test.

Finally, the conclusion was that the structure of the AMD vapor chamber seemed to be perfectly reasonable / valid. However, with these affected coolers (with fast fans, loud cooler noise, and throttling with 110 degree Celsius hotspot symptoms), both der8auer and Igor Wallossek reckon there is simply not enough fluid in the system. Sadly, we can't be certain if this is truly the issue; due to the single sample dissection, and no scientific measurement made of the exposed vapor chamber's fluid content.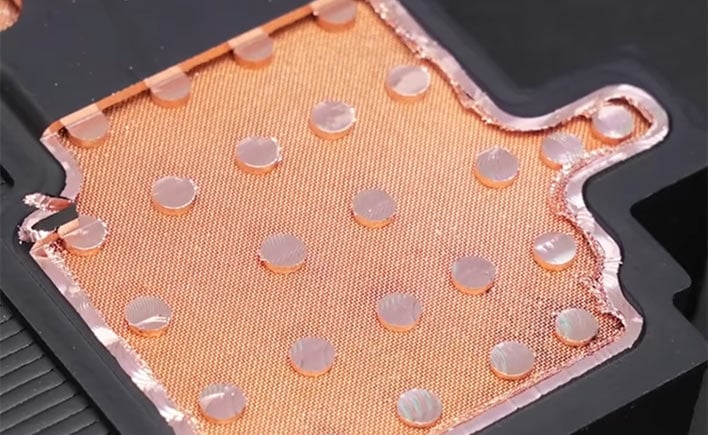 Some insight into the scale of this problem for AMD is provided by a recent
ComputerBase
survey, which gained feedback from 223 participants. People suffering from this issue are more likely to participate in the survey, but the poll results show that about a quarter of respondents are affected by the high temperature delta issues. Thus, if an RMA is going to be the solution, it is going to be expensive for AMD and partners.
Update from AMD (1/4/2023 12:50pm ET)
AMD has since provided an official response for this issue and is addressing it with any affected customers:
We are working to determine the root cause of the unexpected throttling experienced by some while using the AMD Radeon RX 7900 XTX graphics cards made by AMD. Based on our observations to-date, we believe the issue relates to the thermal solution used in the AMD reference design and appears to be present in a limited number of the cards sold. We are committed to solving this issue for impacted cards. Customers experiencing this unexpected throttling should contact AMD Support.