Qualcomm Unveils Snapdragon X As It Preps Game-Changing CPUs To Challenge x86 And Mac
Qualcomm is introducing a new naming convention under its Snapdragon brand, as it looks to make a more aggressive entrance into the intelligent PC space. It's called Snapdragon X series and while details are light at the moment, we can expect new architectures and platforms geared towards always-connected (5G) mobile PC experiences. It also means expanded competition for x86 (hello, AMD and Intel, QCOM is looking at you) and Mac. Qualcomm recently executed on a similar tact in the mobile handheld gaming space, with the introduction of its
Snapdragon G series
that powers the new Meta Quest 3. However, this time the company is gunning for the top dogs in laptops.
"Snapdragon X series platforms build on our years of experience engineering heterogeneous compute architectures across the CPU, GPU and NPU. Now, harnessing our next-generation custom Qualcomm Oryon CPU, a quantum leap forward in performance and power efficiency will anchor Snapdragon X and, when combined with our NPU, will deliver accelerated on-device user experiences for the new era of generative AI," proclaimed Don McGuire, Qualcomm CMO, in his blog post today.
Why wait until now to compete more aggressively on x86 and Mac? According to Qualcomm, 2024 will be an inflection point for the PC industry as a whole. Snapdragon X is poised to deliver compute platforms that hit on key trends new and old, including "next-level" performance, artificial intelligence (a red hot category right now, as we saw with
AMD acquiring Nod.Ai
earlier today), fast cellular connectivity, and of course battery life.
Incidentally, the announcement comes two and a half years after
Qualcomm acquired Nuvia
for $1.4 billion. How that might tie into this remains to be seen, but it's noteworthy that Qualcomm CEO Cristiano Amon
expressed confidence
after the acquisition that Qualcomm could end up with the "best chip on the market," with Nuvia driving its laptop design team. Though the dots aren't connected in its press release, this is almost undoubtedly the first Snapdragon PC platform to bear fruit post the Nuvia acquisition.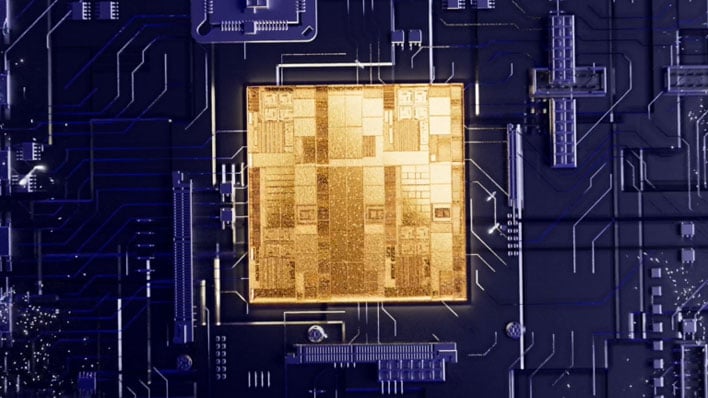 We're excited to see what details emerge once Snapdragon X hits the ground running. For now, the only information Qualcomm is revealing has to do with the branding itself. Qualcomm says the "X" identifier will distinguish its PC platforms from other Snapdragon product categories. This also means new logos and platform badges.

"This new design system will be introduced with the first Snapdragon X platform debut, leveraging the iconic Snapdragon fireball with a twist – bold, vibrant, clean, distinctive," Qualcomm says.
Our minds race at what the first product(s) will entail. Given that Qualcomm is rolling out a new branding, we have to imagine that it won't be long before we find out.