Qualcomm Snapdragon XR2 Gen 2 Ushers In Next Gen XR Starting With The Meta Quest 3
Today, Meta announced its
next generation of VR headset
, with the Meta Quest 3 starting at $499.99 and releasing on October 10th. While the device is interesting, the new Qualcomm Snapdragon XR2 Gen 2 under the hood powering this headset is even more interesting possibly, for those of us that work with silicon engines, and it opens the door to more than just the Meta's Quest 3.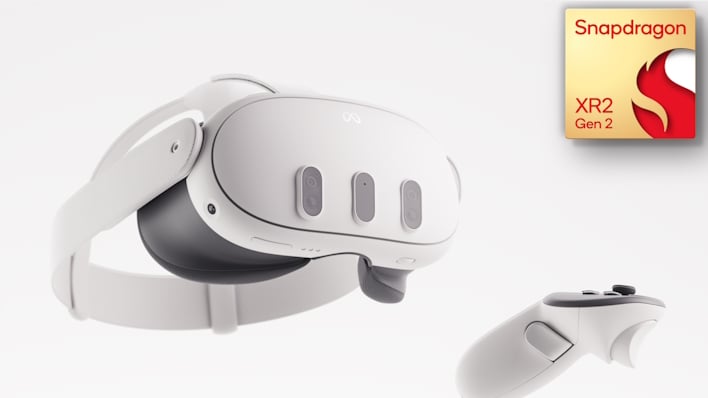 The Meta Quest 3 is a mixed reality headset with inside-out tracking and is powered by the brand new
Qualcomm
Snapdragon XR2 Gen 2, which we will cover more of in a moment, and is paired with 8GB of RAM and up to 512GB of storage. The Quest 3 also features pancake lenses in front of a 4K+ Infinite 90Hz display, enabling 2064x2208 pixels per eye and a 110-degree horizontal and 96-degree vertical FOV. You can read more of the specs on the
Meta store page
, where the headset is available for preorder starting at $499.99. However, it was Qualcomm's Snapdragon XR2 Gen 2 silicon engines that enabled many of these capabilities, as you'll see below...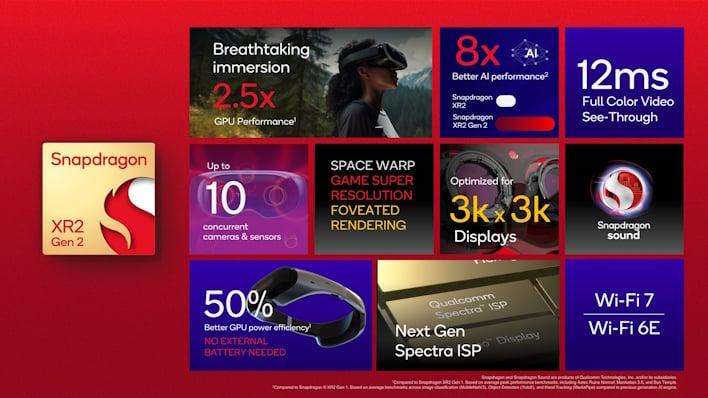 As mentioned, the Meta Quest 3 is rather cool; however, the Snapdragon XR2 Gen 2 is really the star of the show in our opinion today. This is the latest addition to Qualcomm's Snapdragon XR lineup, bringing "premium MR and VR technology into a single chip architecture to unlock next level immersive experiences in thinner and more comfortable headsets, that don't require an external battery pack."
Per Qualcomm's presentation, Snapdragon XR2 Gen 2 has up to 2.5x GPU performance over the XR2 Gen 1, while also offering up to 50% better power efficiency. Further, the XR2 Gen 2 is optimized for 3Kx3K displays alongside foveated rendering for a balance of utmost quality and performance. Interestingly, the XR2 Gen 2 also can support up to 10 cameras and sensors with a 12ms latency for those cameras for video-passthrough.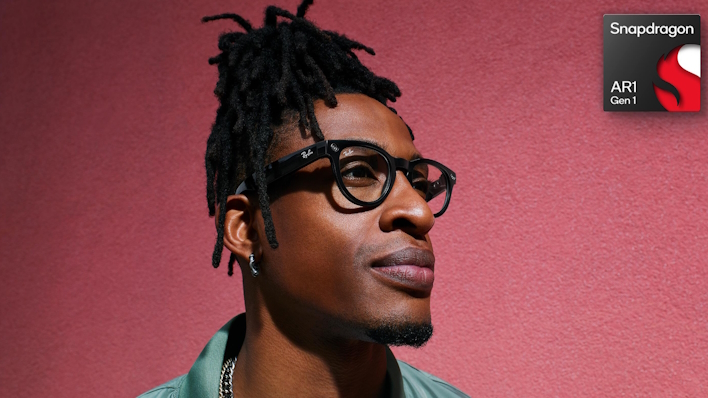 Beyond the Snapdragon XR2 Gen 2, Qualcomm has also announced the Snapdragon AR1 Gen 1, a platform designed specifically for smart glasses. This platform will enable users to capture photos or live stream video, consume content like those live streams, search for information, translate languages, and more while remaining lightweight and low power. Alongside the Quest 3, Meta also announced the next generation of Ray-Ban Meta smart glasses, powered by the AR1 platform and available for
preorder starting at $299
from Meta or Ray-Ban.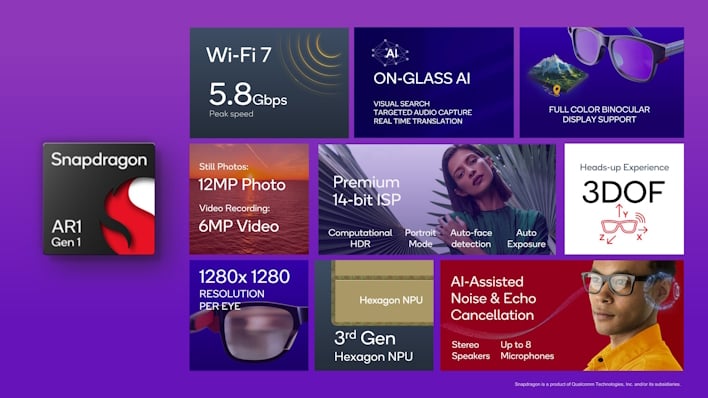 While all the new
Meta
products are looking pretty sweet, we are super excited to see what else in the VR/AR space Qualcomm will be powering with these new chipsets. Hugo Swart, Vice President and GM of XR, Qualcomm Technologies, Inc., indicated that these platforms "will transform the future of computing," and help the company work toward the goal of "unlocking premium, all-in-one XR devices and smart glasses that are affordable to users around the globe."
This is a future we are looking forward to, and one that is likely not all that far away.