Porsche 911 GT3 R Rennsport Supercar Tops 600 HP And Costs More Than $1 Million
Porsche has unveiled its new Porsche 911 GT3 R rennsport with a gargantuan power output of up to 456kW (620PS). The
sports car
is limited to only 77 units and combines the powerful appearance of a high-performance competition car with modern design elements.
The limited edition Porsche was designed by Grant Larson and Thorsten Klein from the Style Porsche team. It takes its place as the successor to the Porsche 935. Klein remarked that they gave the
limited edition
model a bit wider and stretched the length while keeping its low profile.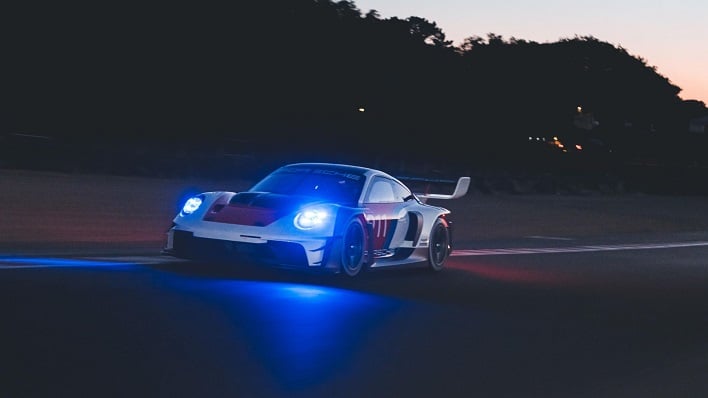 "The new
Porsche 911 GT3
R rennsport offers the experience of driving a nine-eleven-based racing car in what is probably the most primal form," remarked Thomas Laudnbach, Vice President of Motorsport. He went on to say, "It gives you goosebumps whenever you look at it, and it combines the finest motorsport technology with a design language that is typical of Porsche."
Adding to the goosebumps the exterior provides, the interior includes monitors showing the two-fender-mounted exterior cameras. There are special graphics for the splash screen of the central display and the limited edition number on the instrument panel. Ambient lighting provides an arcade feel that goes perfectly with the racing wheel.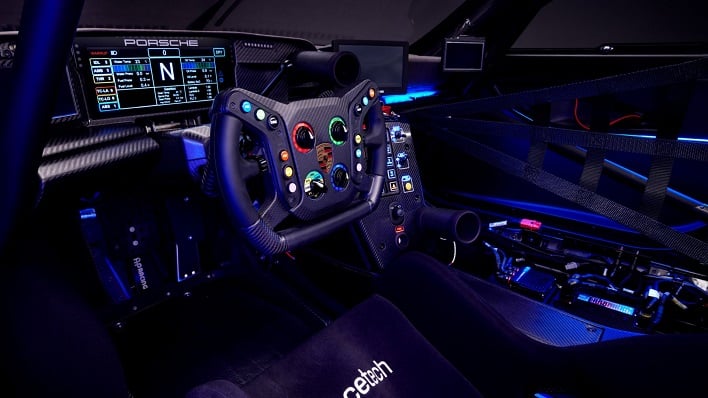 On the exterior, the 18-inch wheel rims from BBS are an "eye-catcher." They combine the technical requirements that a competition wheel with central locking must meet. Porsche chose to paint them in Dark Silver Metallic as the standard color.
Under the hood, the 911 GT3 R rennsport houses a 4.2-liter six-cylinder boxer engine that can rev up to 9,400rpm. The 456kW output equals a power output of as much as 148hp per liter of displacement. The water-cooled four-valve engine has been designed to run on E25 fuels.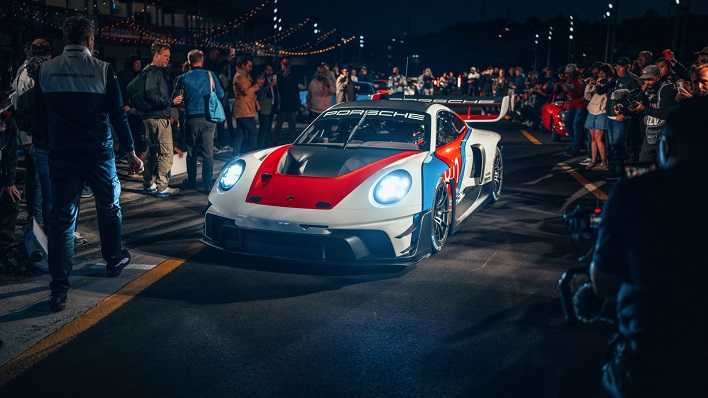 The chassis is nearly identical to that of the GT3 racing car. The front axle is a state-of-the-art double wishbone suspension layout that is still utilized to perform wheel guidance with a multi-link suspension incorporated at the rear. Adding to it all are the five-way adjustable racing shock absorbers from KW, which have a blow-off function.
The 77
Porsche 911 GT3 R
rennsport is expected to sell fast, even with a starting price tag of $1,046,000. Laudenbach put it nicely, remarking, "This is an exclusive offer to our customers that really knows only one limit: the limited edition of 77 units."