The PlayStation VR 2 Is Finally Available At Amazon, Including A Game Bundle Option
Sony's PlayStation
VR2
headset is available to purchase on Amazon and can be bundled with
Horizon Call of the Mountain
. The company says it created the headset with "comfort in mind."
The highly-anticipated VR headset is the next-gen version of the
PlayStation
PSVR for the PlayStation 4, which launched at a price of $399.99 (since dropping to $199.99). While the VR2 comes in at $150 more, it includes a laundry list of upgrades that Sony says supports the increase in price.
"We've created the PS VR2 headset with comfort in mind, in a slightly slimmer and lighter design compared to our previous headset," Sony remarked in a press release. "We've also included an integrated vent for extra airflow, and a lens adjustment dial for a more customized feel. We hope players enjoy this new design."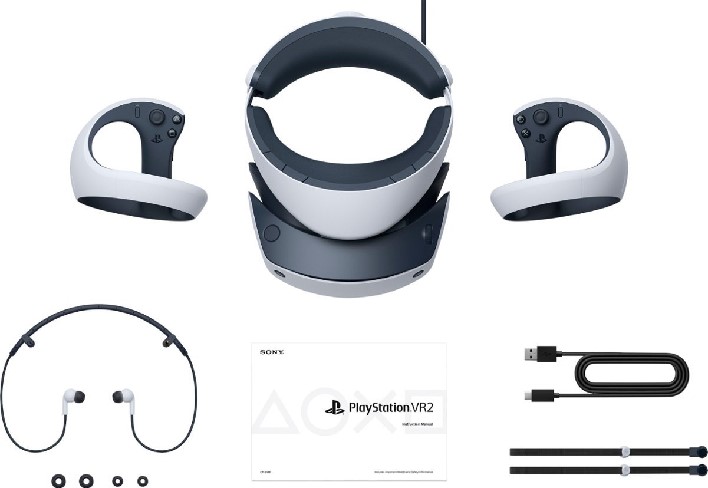 The VR2 has a brilliant OLED screen with a 2000x2040 resolution per eyeball. It also sports a 120Hz refresh rate, a 110-degree field of view, and supports 4K HDR. Gamers will not only be immersed visually but also audibly, with 3D audio. It includes four cameras for headset and controller tracking, an IR camera for eye tracking, vibration feedback, and an adjustable lens.
Gamers can choose between just the VR2 headset or a bundle that includes
Horizon Call of the Mountain
. The included game will immerse the player, allowing them to experience the sensations of height and wonder as they gaze upon the wonders of the Carja and Nora homelands, all from the perspective of a new character, Ryas.
The VR2 kit comes with a VR headset, two PS VR2 Sense controllers, and stereo headphones. The bundle will come with the same and a voucher for the
Call of the Mountain
game. A PS5 is required to use the VR2 headset.
The Sony PlayStation VR2 headset is available on Amazon for
$549.99
. The Call of the Mountain bundle can be purchased for
$599.99
.