NVIDIA GTC 2023 Keynote: AI Everywhere, All At Once
NVIDIA CEO Jensen Huang introduced how the company is bringing
AI
to virtually every industry during his 2023 GTC keynote. From semiconductors to software libraries, AI training to deployment, and systems to cloud services, NVIDIA says it is bringing AI to the world's fingertips.
The 2023 GTC Developer Conference, now in its 14th year, will include 650 talks from leaders in AI development. This includes NVIDIA's CEO Jensen Huang. Huang's keynote speech spanned how NVIDIA and its partners are offering everything from training to deployment for cutting-edge services. Following the launch of ChatGPT last year, the CEO remarked, "We are at the iPhone moment of AI." This year, Huang discussed how
NVIDIA
and its partners are seeking to overcome a breadth of challenges with AI technology.
NVIDIA H100 NVL With NVLink
Huang announced a new GPU, the H100 NVL with dual-GPU NVLink. This new GPU is based on NVIDIA's Hopper architecture and features a Transformer Engine design to process models such as the GPT model which powers
ChatGPT
. In comparison, the new H100 with dual-GPU NVLink is up to 10 times faster than the previous HGX A100 for GPT-3 processing.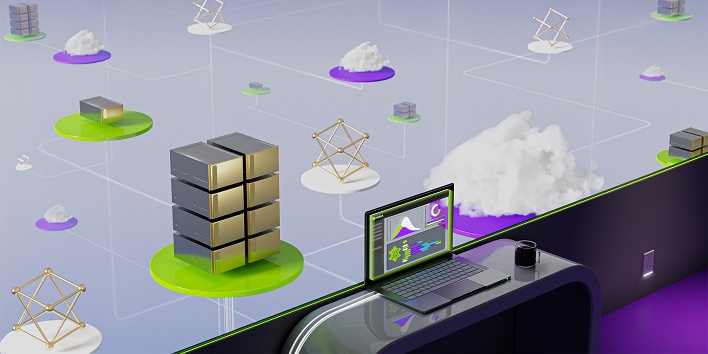 "
H100
can reduce large language model processing costs by an order of magnitude," explained Huang.
Grace Hopper
The company's new superchip, Grace Hopper, connects the Grace CPU and Hopper GPU over a high-speed 900GB/sec coherent chip-to-chip interface. The new superchip is said to be ideal for processing giant datasets such as AI databases for recommender systems and large language models, according to Huang. He says Grace Hopper is ideal for customers who wish to build AI databases several orders of magnitude larger.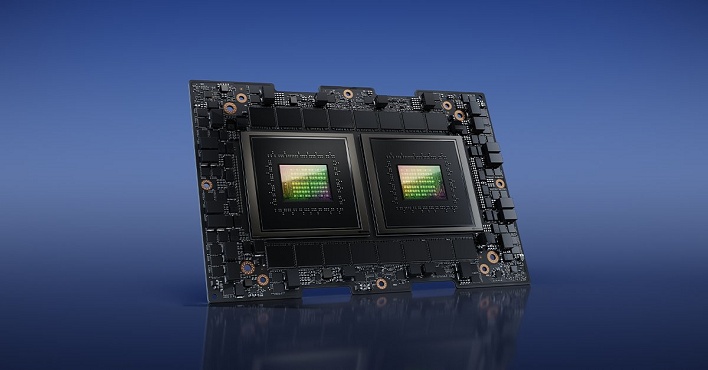 DGX H100 And Cloud Infrastructure
Huang said that NVIDIA DGX H100 is the blueprint for customers seeking to build an AI infrastructure worldwide, and that it is in full production now. In fact, H100 AI supercomputers are already coming online, including the announced Oracle Cloud Infrastructure. Amazon Web Services has also announced its EC2 UltraClusters of P5 instances, which can scale in size up to 20,000 interconnected H100 GPUs.
Microsoft announced its most recent partnership with NVIDIA in regard to Azure. The ND H100 v5 Virtual Machine (VM) enables on-demand scaling in sizes ranging from eight to thousands of NVIDIA H100
GPUs
interconnected by NVIDIA Quantum-2 InfinitiBand networking. Ian Buck, Vice President of hyperscale and high-performance computing at NVIDIA, remarked that the NDv5 H100 VMs "will help power a new era of generative AI applications and services."
In order to speed up DGX capabilities to startups and enterprises who are striving to bring new products and develop AI strategies, Huang announced NVIDIA DGX Cloud. The new cloud technology will bring NVIDIA DGX AI supercomputers "to every company, from a browser," through partnerships with Microsoft Azure, Google Cloud, and Oracle Cloud Infrastructure.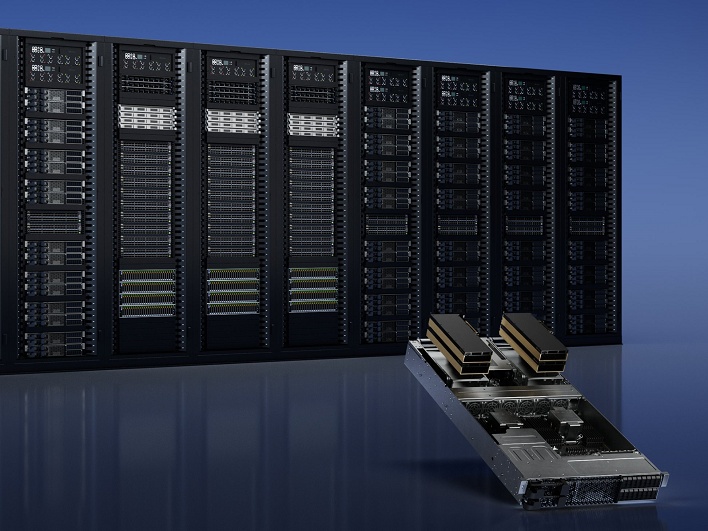 "DGX Cloud offers customers the best of NVIDIA AI and the best of the world's leading cloud service providers," stated Huang.
Generative AI Initiatives
In order to hasten the work of those seeking to use generative AI, Huang introduced NVIDIA AI Foundations. It is comprised of a family of cloud services for customers needing to build, refine and operate custom LLMs and generative AI trained with proprietary data, and for domain-specific tasks.
The foundation also includes a partnership with Adobe to build a set of next-generation AI capabilities for the future of creativity. Getty Images is also collaborating with NVIDIA in order to train responsible generative text-to-image and text-to-video foundation models.
Other announcements included medical advancements in accelerating drug discovery services and software-defined medical devices, the fully managed cloud service NVIDIA Omniverse Cloud, digitizing the $3 trillion auto industry, accelerating semiconductor breakthroughs, and more.
Huang concluded his keynote by thanking NVIDIA's partners and stating, "Together, we are helping the world to do the impossible."
Be sure to check out all of the
NVIDIA
news coming out today on
HotHardware
, as well as other news coming from the 2023 GTC Developer Conference.