NVIDIA GPU Hotfix Driver Solves Alan Wake 2 Performance Woes, BSODs And More
There are plenty of gamers who are having a blast in
Alan Wake II
, a survival horror game with
bone-crunching system requirements
(particularly if you want to play at a 4K resolution with max settings and ray tracing on high). If you're having performance issues while playing the game, you may need to dial back the settings (see our
Alan Wake II performance review
for reference) . However, you might also find some luck with NVIDIA's latest hotfix driver.
Naturally that would only apply if you're running the game on a system powered by a GeForce graphics chip, be it a laptop GPU or a add-in card for your desktop. If that's you, NVIDIA's new hotfix driver (version 546.08) purports to address "gradual stability and performance degradation over extended periods of gameplay" in Alan Wake 2, according to the release notes.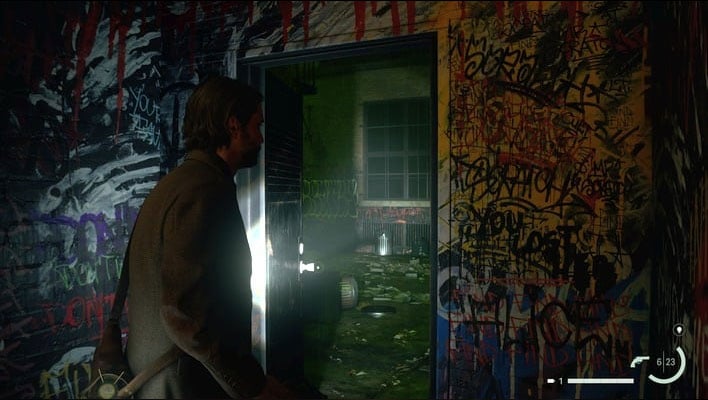 It's also worth noting that developer Remedy Entertainment recently issued a patch for the game that is packed with
over 200 improvements and fixes
. Between that and NVIDIA's hotfix, you shouldn't run into many issues. Unless, of course, your PC is simply long in the tooth and in need of an overhaul. If that's the case and you have a generous budget, check out our
$2,500 gaming PC build
guide that's tailored to playing
Alan Wake II
with the settings cranked up.
NVIDIA's latest hotfix also aims to fix a couple of other issues. They include...
Windows 10 transparency effects are not displaying correctly after driver update
Random Bug check may be observed on certain systems
Otherwise known as a blue screen of death (BSOD) error, bug checks can be especially stressful and annoying. If you're been experiencing BSODs lately and are running a GeForce GPU, it's worth giving the
hotfix driver a download
.
If you're not running into any issues outlined in the release notes, then there's no reason to apply the hotfix. You won't miss out on them entirely anyway—the same fixes and tweaks will be included in the next regularly scheduled GeForce driver package, along with everything else that NVIDIA's driver team is cooking up.