NVIDIA GeForce RTX 4060 Ti May Be On Par With An RTX 3070 And Cost $499
The performance of the upcoming, but officially unconfirmed, NVIDIA
GeForce RTX 4060 Ti
comes into the spotlight again today. An eminent GPU leaker has asserted that the upcoming Ada Lovelace architecture graphics card will perform on a very similar level as the existing Ampere architecture RTX 3070. We are also seeing reports that the RTX 4060 Ti will hit retail with a US$499 MSRP. So, it looks like when the new RTX 4060 Ti arrives, consumers will be able to acquire a next-gen GPU with
RTX 3070 performance
for RTX 3070 prices.
On Wednesday we reported on the forthcoming GeForce RTX 4060 Ti, and its pleasingly low TDP. At a touted 160W, it would be 20% lower than the current gen RTX 3060 Ti. Naturally, the new generation graphics card, as a member of the RTX 40 series, is expected to improve upon the performance of its predecessor despite the lower power requirements (and narrower memory bus), but the scale of the uplift which might be on offer is making us apprehensive.

Twitter's
Kopite7kimi
, a source with a good track record on this kind of pre-launch information, answered this performance question. In response to a query regarding RTX 4060 Ti performance, the Twitterer simply replied "= RTX 3070." This is the level of generational performance increase we expected to see of the new RTX 4060, not the Ti version, so this equation is rather disappointing for us, as it will be for all the PC gamers, DIYers and enthusiasts out there.
In this case, we hope that Kopite7kimi's background info is somehow faulty or in error. With the RTX 40 series, NVIDIA may tout the benefits of technologies like DLSS 3 and Frame Generation, but it is likely to face backlash (again) if the RTX 4060 Ti is seen to be such a slight upgrade.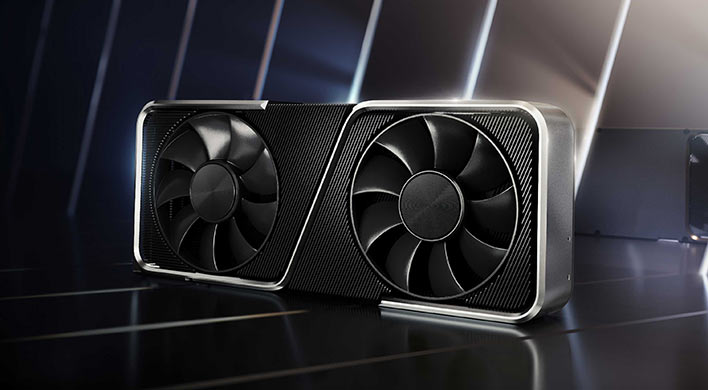 Moving onto the thorny issue of price, Chinese tech news sites like
MyDrivers
suggest that NVIDIA is going to launch the RTX 4060 Ti at $499 USD. This is a straight $100 increase from the launch price of its direct predecessor. It is, in fact, the same as the launch price for the RTX 3070 Founders Edition. Of course, there were lots of issues getting NVIDIA RTX 30 cards at anywhere near retail pricing due to factors such as the pandemic and the second crypto-boom. Even today, acquiring Ampere GPUs at MSRP or better can be a challenge, depending on what performance tier you are interested in. Lower budget buyers are disproportionately impacted as well.
Remember, the above report is based on unofficial sources which may be erroneous for a multitude of reasons. Key product mix decisions may change by the time the
GeForce RTX 4060 Ti
is released, especially pricing.