NVIDIA's Game Ready 531.29 GPU Driver Fixes High CPU Usage Bug And Stability Issues
NVIDIA has begun pushing out a new 'Game Ready' GPU driver, version 531.29 WHQL, and with it comes a fix for an odd bug that was causing CPU usage to spike after exiting a game. This was actually addressed in an
out-of-band hotfix
last week, but unless you manually sought it out, you wouldn't have received the update—hotfixes are not doled out through NVIDIA's GeForce Experience utility.
The quirky bug was introduced in NVIDIA's previous WHQL driver package (version 531.18), which itself introduced support for
RTX Video Super Resolution
and delivered optimized performance for titles supporting
DLSS 3 technology,
including
Atomic Heart
and the closed beta of
The Finals
. In addition, it fixed a freezing issue in
Forza Horizon 4
and addressed stability issues in
Call of Duty: Modern Warfare 2
, among other bug fixes.
That was all well and good, but it also had a propensity on some PCs to choke system performance by working the CPU at 10 percent or even higher after closing out a game. That might not seem like much, but affected users reported stuttering in Windows, system hangs, and even blue screen of death (BSOD) errors, among other unwanted behavior.
Users traced the bug to the NVIDIA Display Container service, and more specifically to the NVIDIA Game Session Telemetry Plugin (NvGSTPlugin.dll) that it loads. Fortunately, NVIDIA was quick to identify the root cause and responded with a hotfix.
The same fix is included in the 531.29 WHQL driver release. Same goes for the Game Ready optimizations for Atomic Heart and The Finals that are present in the 531.18 driver release, in case you skipped that one for fear of being affected by the CPU bug.
On top of squashing that particular bug, the latest driver package also addresses stability issues on certain laptops equipped with GeForce GTX 10/MX250/350 series GPUs, as well as stability issues in Adobe applications.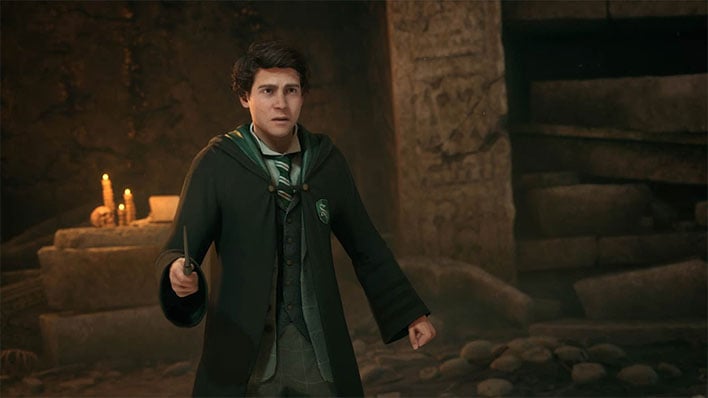 There's a bug causing Hogwarts Legacy to hang or display a black screen on some GeForce PCs
There are a handful of known issues that remain, however, one of which affects Hogwarts Legacy. They include...
Toggling HDR on and off in-game causes game stability issues when non-native resolution is used.
Monitor may briefly flicker on waking from display sleep if DSR/DLDSR is enabled.
[Halo Wars 2] In-game foliage is larger than normal and displays constant flickering
[GeForce RTX 4090] Watch Dogs 2 may display flickering when staring at the sky
[Hogwarts Legacy] Black Screen/Hang on Launch at Shader Compilation Screen using Driver 531.18
Applying GeForce Experience Freestyle filters cause games to crash
Assassin's Creed Origins stability issues using 531.18
If you're experiencing the Hogwarts Legacy issue, NVIDIA says the workaround for the time being is to simply close and relaunch the game. Not that you have much choice when staring at a black or frozen screen, but there you go.
You can grab the latest GeForce driver from NVIDIA's
driver download page
or through its GeForce Experience utility.