MSI Unleashes GE66 Raider Laptop With 300Hz Display And Massive 99.9 WHr Battery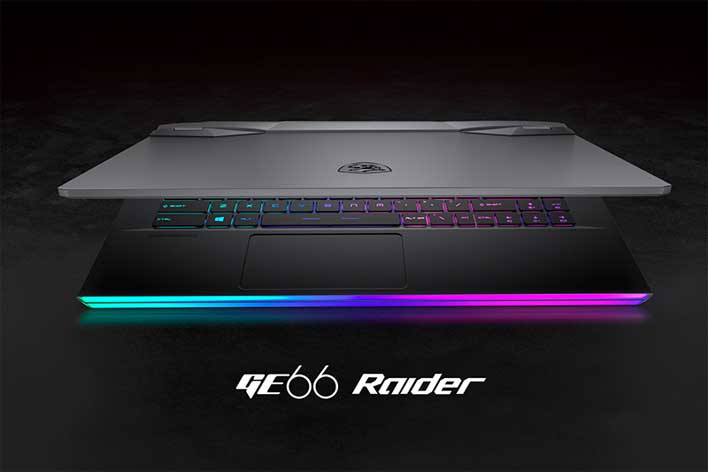 MSI
has pulled the wraps off a new gaming notebook at CES 2020 called the GE66 Raider. The machine is due out later this year and will use the incoming Intel 10
th
generation H series CPUs, up to the Intel Core i9 H-series.
MSI is aimed to offer the best with regards to mobile graphics performance, so it will pair the machine with up NVIDIA GeForce RTX discrete GPUs. Two of the key details regarding the machine's specs are a massive 99.9 WHr battery and an optional 300Hz 15.6-inch display, which will be a boon to 1080p eSports gamers. The battery is the largest capacity allowed on flights, as the FAA caps capacity at 100 WHr. The keyboard used in the machine has per-key RGB lighting, and below the wrist rest is "panorama aurora lighting" that glows and looks pretty cool to our eyes.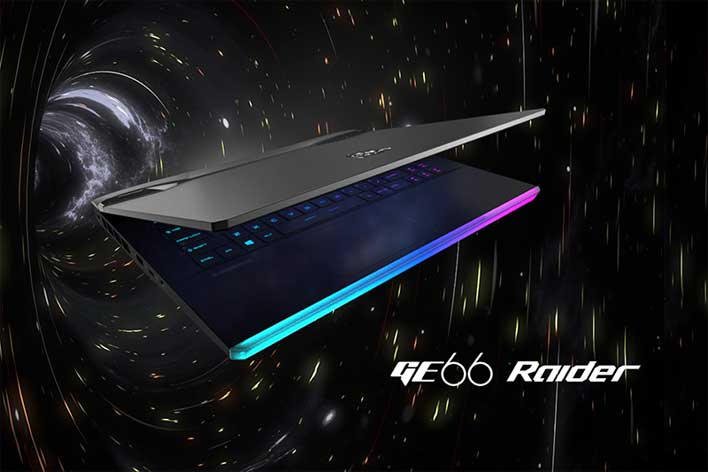 MSI will offer a limited edition version of the machine that has styling by artist Colie Wertz called the GE66 Raider Dragonshield Limited Edition. Wertz says that he envisioned the shield being displayed on the back of a winged ship. The chassis is partially armored with etched metal panels to resemble a section of the spaceship.
MSI is still working out some of the specs of the machine, but we do know that it will offer up to 32GB of RAM. Storage options haven't been hammered out, but we assume a mix of SSD and HDD storage.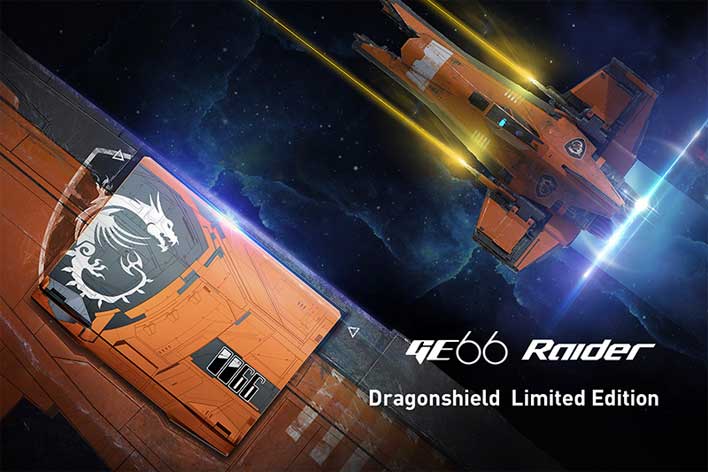 In other MSI news, the company recently unveiled the Radeon RX 5600 XT graphics cards. It showed off the Radeon RX 5600 XT MECH and Radeon RX 5600 XT MECH OC. The standard 5600 XT had clocks of 1130 MHz base, 1375 MHz game, and 1560 MHz boost. The OC version promises 1185 MHz base, 1420 MHz game, and 1600 MHz boost.