Motorola Unveils Affordable Moto Edge+ 2023: 165Hz OLED Display And Killer Camera Specs
While some previously prominent smartphone manufacturers,
like LG
and HTC, have dropped off, Motorola is still at it. Moto has struggled to produce a widely successful flagship smartphone in recent years, but it's not giving up. The new Moto Edge+ for 2023 is shaping up to be the best phone Motorola has released in years. It has the latest hardware, a sleek design, and a much more tolerable price tag than last year's Edge.
If you're thinking the
new Motorola Edge+
looks familiar, it's not only because all Moto's Edge phones share DNA. This phone launched internationally several weeks ago as the Motorola Edge 40 Pro. It's the typical glass and aluminum sandwich with an IP68 rating, and since it's an Edge phone, there's a big curved OLED display. It measures 6.8 inches with a 1080p resolution and 165Hz refresh. There's also an optical fingerprint sensor under the display.
The Edge+ should have enough power to make use of that high refresh display with its Snapdragon 8 Gen 2, which has been used to great effect in other 2023 phones like the
Galaxy S23
and
Asus ROG Phone 7
. That's paired with 8GB of LPDDR5X RAM and up to 512GB of UFS 4.0 storage. The phone supports most of the wireless technologies you'd expect in a 2023 flagship phone, including Wi-Fi 7 and sub6 5G. There's no millimeter wave 5G, which is often required for high-end carrier phones, but Moto isn't in bed with any major carriers this time around. The lack of mmWave support helps keep the price lower, and these networks are of limited usefulness anyway.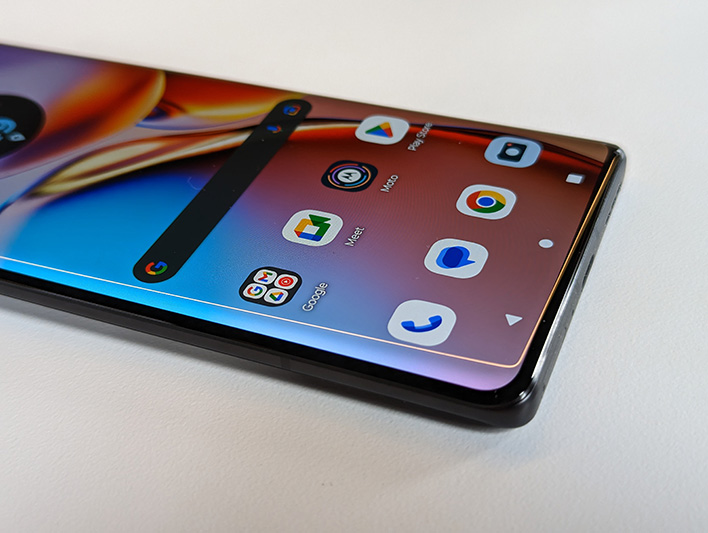 Motorola has pushed the envelope on camera hardware here as well. In our brief testing, the new Edge+ seems to snap noticeably better photos than past Moto phones, and there's no more skimping on that third sensor. Last year's Edge+ paired the primary and ultrawide sensor with a useless depth sensor. This time, the third sensor is a 2x telephoto lens that can get you a bit closer to your subject. We'd prefer longer optical zoom, but this is still a step up.
Motorola will ship with phone with Android 13, complete with the usual raft of subtle enhancements. The company promises a relatively generous three years of OS updates and four years of security updates. But be forewarned, Motorola has struggled to keep up with some of its update promises in the past.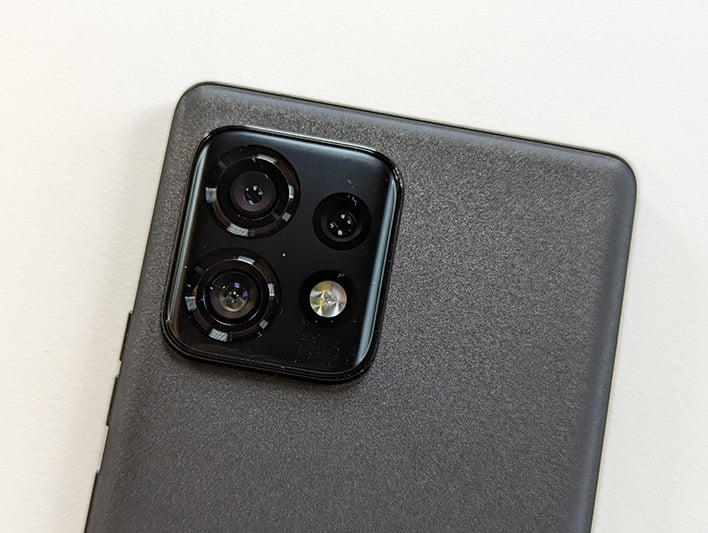 The Edge+ from 2022 was a similarly equipped phone, though its camera was weaker. Still, Motorola was asking $1,000 for that phone, and the 2023 Edge+ will retail for just $799.
The Pixel 7
still exists, which will no doubt be a problem for this device, but it's much more competitive. The 2023 Motorola Edge+ will be available unlocked from Motorola and other retailers on May 25, but the only carriers selling the phone will be second-tier MVNOs like Boost Mobile, which will have the phone on sale May 9.
If you don't want to spend that kind of cash, Moto also has affordable G-series phones coming. This will include the Moto G Stylus ($199) and Moto G 5G ($259) launching in the coming weeks.