Meta Slashes Quest 2 And Quest Pro VR Headset Prices But Should You Pounce?
Meta has slashed prices for its Meta Quest 2 256GB and Meta Quest Pro VR headsets. However, you may want to hold off on pulling the trigger on either.
Meta CEO Mark Zuckerberg shared the news on his Instagram profile, letting everyone know that the company would be cutting the cost of its 256GB version of the
Meta Quest 2
by $70, and slashing the price of the Meta Quest Pro by $500. This places the 256GB version of the Quest 2 at just $30 more than the entry-level 128GB version.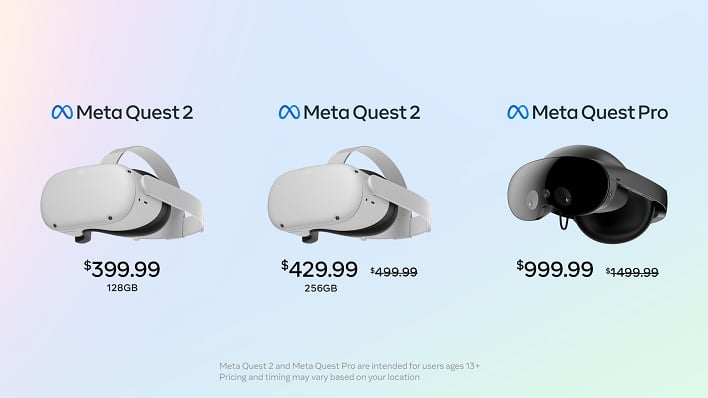 "Our goal has always been to create hardware that's affordable for as many people as possible to take advantage of all that VR has to offer," the company stated in a recent blog post.
While the price reductions make the headsets more affordable, consumers looking to get into VR may want to hold off for a bit. One reason is that the Quest 3 headset is expected to launch later this year, while another is that there may simply be better options available.
The upcoming Meta Quest 3 is expected to launch at a slightly higher price point than the 128GB Quest 2, but is said to be thinner overall and more powerful. It has also been rumored that the updated VR headset will come with some passthrough capabilities, which makes buying a Quest 2 headset right now an even harder sell. For owners of a PlayStation 5, the recently released
VR2
headset is available as well, at a price of $550.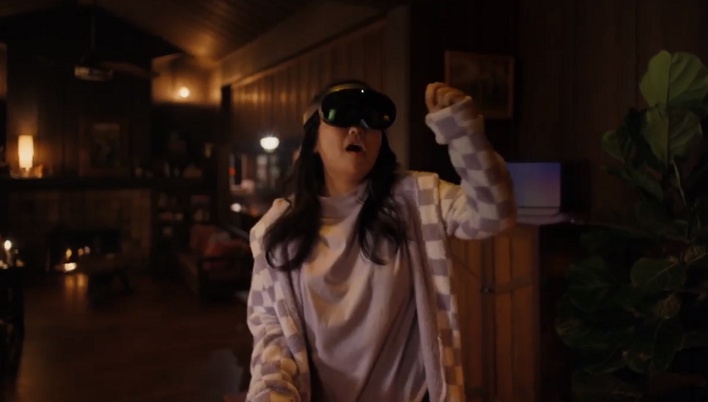 Perhaps the biggest competition right now for the Quest Pro VR headset is the recently launched HTC
VIVE XR Elite
. The AR/VR headset kit has a price of $1099 and combines augmented reality and virtual reality capabilities into a single device. It also includes a full-color RGB passthrough camera, four wide FOV cameras, a depth sensor, hand-tracking, 4K resolution (2K per eye), a 90Hz refresh rate, and a lightweight design. With all of its features and capabilities, the XR Elite seems to be the better deal.
What seems to be clear is that
Meta
needs to move more headsets. Meta's Reality Labs team lost $13.7 billion in 2022, forcing the company to talk about an upcoming "year of efficiency." A struggling tech market and the shift in the public's attention from the metaverse to AI, are more than likely factors in the recent price cuts to the company's VR headsets.